Bravo Ditching 'Real Men Watch Bravo' Title After Intense Backlash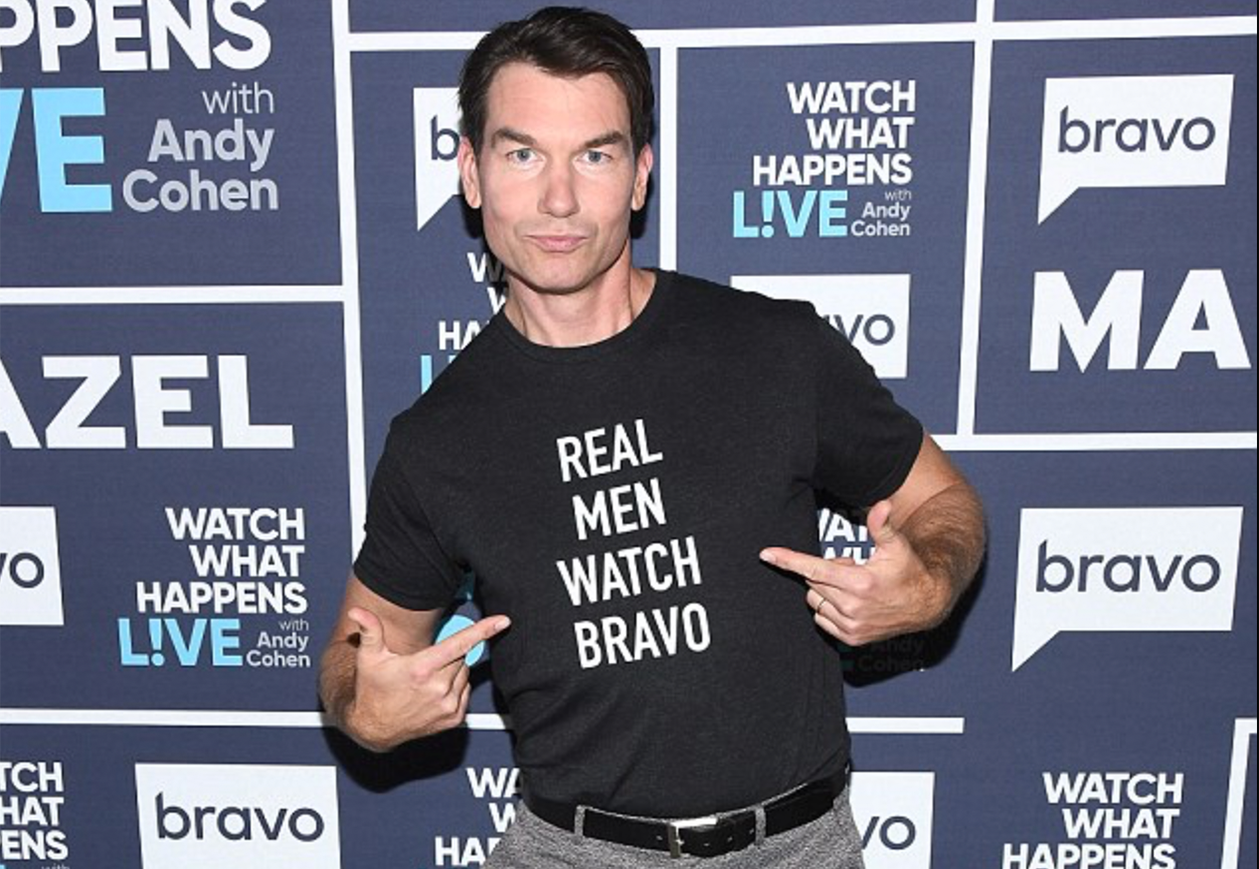 VOTE NOW! Is this Funny or Offensive?
Posted in:
Bravo Bravado
July 14th, 2018 – The Real Workwives of Bravo are going back to the drawing board after intense public backlash over the title of their upcoming Jerry O'Connell-helmed talk show. Real Men Watch Bravo was announced just days earlier and was pitched as a show that would give a male's perspective on all things Bravo and entertainment.
The network has formed a strong relationship with O'Connell over the years as he frequently appeared as a guest on Andy Cohen's Watch What Happens Live. The actor hasn't been shy about his love for the programming, saying he and wife Rebecca Romijn keep their marriage strong by watching every Housewives franchise and breaking down the episodes together.
Real Men Watch Bravo was set to have a male-only panel of celebrities and while that decision alone irked some viewers, it was the show's title that really got people upset.
With much of the network's viewership coming from women and gay men, many people thought the title implied that those men who were already watching were not real men. Accusations of homophobia, toxic masculinity, and tone deafness were seen far and wide on social media.
"Real Men Watch Bravo" is the new show @Andy Cohen is producing on Bravo.

There's an ugly connotation in that title which implies the gay male viewers who have helped put Bravo on the map are not "real men."

It's kind of gross and makes this real man not want to support Bravo.

— Richard Martinez (@rycardom1980) July 9, 2018
The five straight men who watch Bravo are so worried about being called a fag that they had to get their own show proving how not gay they are. Straight white men are the most exhausting people on the planet.
https://t.co/tClnrCaDx7

— sam greisman (@SAMGREIS) July 9, 2018
With all due, this is such a dull premise playing on antiquated ideas of gender roles. "Real" men watch Bravo? Sis, we been watching since "Queer Eye" back in 2003. This ain't new.https://t.co/9RH6hpf0WH

— Ξvan Ross Katz (@evanrosskatz) July 9, 2018
"real men watch bravo" is so incredibly tone-deaf. disappointing. pic.twitter.com/15QHFk5u4v

— Stephen McGee (@stephenmcgeeee) July 9, 2018
A male-focused late night show!? Now I've seen everythinghttps://t.co/xxtIoqMEGT

— Eileen Mary 😎'Connell (@i_Lean) July 11, 2018
Pro-tip for less scandal in your life: Every time you have an idea, find a woman or POC, pay them a reasonable sum, and ask them what they think of your idea BEFORE you publicize it. Life changing. https://t.co/vSVCQQzR4j

— Ashley Nicole Black (@ashleyn1cole) July 13, 2018
There has been backlash to Jerry O'Connell's new Bravo talk show. Some people think the title is homophobic. "Real Men Watch Bravo." I don't! Do U? https://t.co/7v4gGxJTEa @MrJerryOC @Andy

— Perez (@ThePerezHilton) July 10, 2018
Despite the green light from Perez Hilton, Bravo released a statement saying the network still aims to be inclusive and will rename the show.
"Bravo has always prided itself on being inclusive. This show is a tongue-in-cheek celebration of all things Bravo featuring a diverse range of perspectives. The original title was not meant to be exclusionary in any way, but we hear you and will be announcing a new title shortly."
Bobby Finger, staff writer for Jezebel, was kind enough to give some alternative tittles to the network:
Shooting the Shit With Jerry O'Connell

We Like Fucking Women, But We Love Watching Bravo


We Watch Bravo Together, But Not With Our Dicks Out or Nothin'

*Belch* It's Bravo Time


Beer, Bros, and Bravo

I Love Everyone On Bravo, But Only the Women Get Me Hard with Jerry O'Connell

Born This Way, and That's That: A Gender Traditionalist's Exploration of Bravo's Diverse-ish Line of Programming
Do you think Bravo made the right call by listening to its viewers and renaming the show?