DC Councilman Apologizes After Blaming Jews For Bad Weather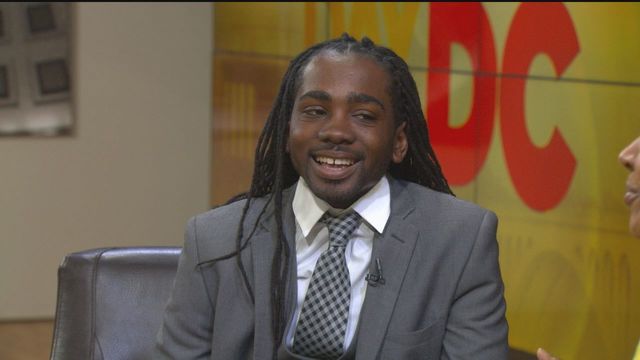 VOTE NOW! Is this Funny or Offensive?
Posted in:
Meteorologist (D-Ward 8)
March 21st, 2018 – A Washington D.C. lawmaker posted a frostily anti-Semitic Facebook video with a meteorological explanation that defied the laws of physics as well as societal norms. In the video, Councilman Trayon White Sr. (D-Ward 8) claimed that the cold spring weather was being controlled by a Jewish banking family.
"Man, it just started snowing out of nowhere this morning, man. Y'all better pay attention to this climate control, man, this climate manipulation," Mr. White said. "And that's a model based off the Rothschilds controlling the climate to create natural disasters they can pay for to own the cities, man. Be careful." 
The Rothschilds are a wealthy business dynasty that has been the subject of a range of anti-Semitic conspiracy theories over the past 2 centuries.
A few conspiracy theorists have posited that the Rothschild's control the weather through chemtrails, geoengineering and other popular tinfoil hat theories. It is unknown if Mr. White was aware of those rumors or has seen the Gerard Butler movie Geostorm – which portrays climate manipulation but not the anti-Semitic theories that Mr. White espoused.
What bizarre meteorological event prompted this hot-blooded outburst? The weather in D.C. on March 18th had a low of 34 degrees, four below the average historical temperature. The low for each day that week ranged between 31 and 34 degrees without, in the vernacular, any weather phenomenon, "coming out of nowhere, man."
White later apologized on social media. 
"I want to apologize to the Jewish Community and anyone I have offended," he wrote. "The Jewish community have been allies with me in my journey to help people. I did not intend to be Anti-Semitic, and I see I should not have said that after learning from my colleagues."
Rebecca Ennen, the deputy director of Jews United for Justice said she was taken aback by White's remarks given his relationship with the group. Jews United for Justice backed White during his run for office, and collaborated with him on several racial and economic justice campaigns over the years.
As of this posting, the weather was snowing again in Washington D.C., but Mr. White had no comment.
What was your reaction to Councilman White's Facebook rant?