Gun Vloggers Shoot Over To Pornhub After YouTube Crackdown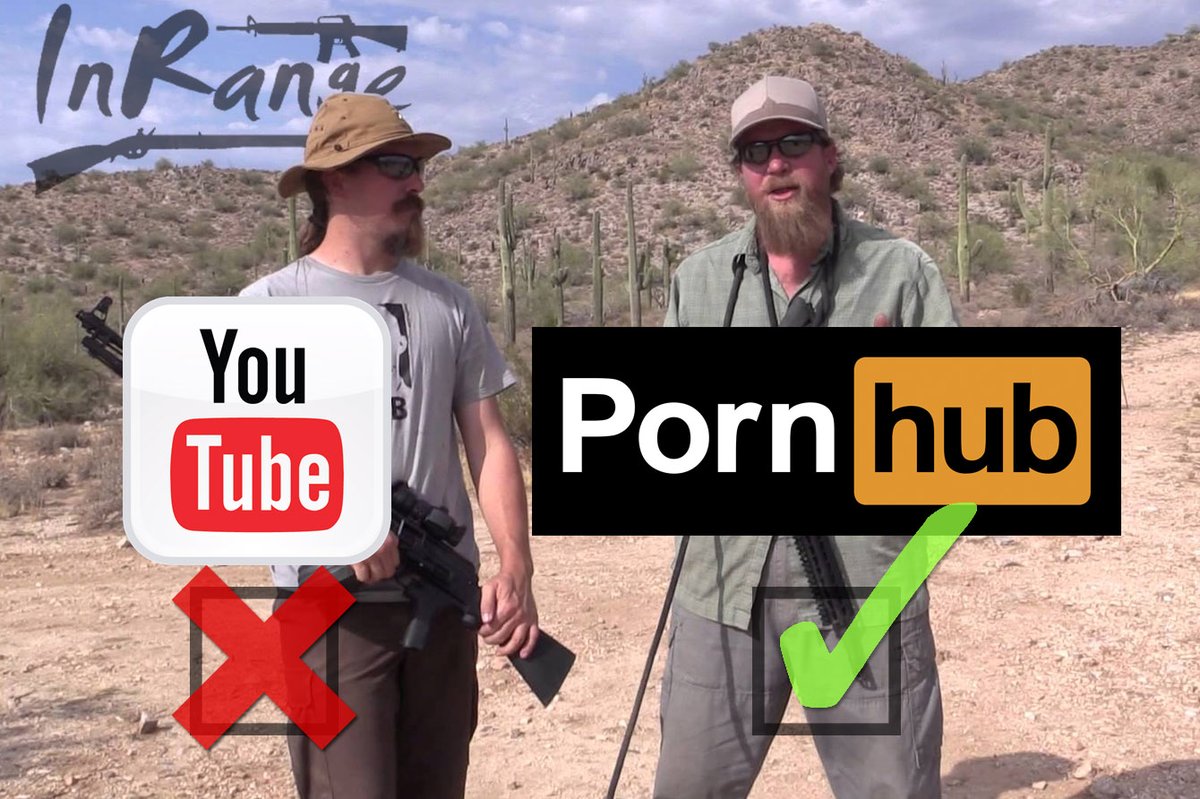 VOTE NOW! Is this Funny or Offensive?
Posted in:
Cocked and Loaded
March 29th, 2018 – The vocal and passionate community of online gun enthusiasts will no longer be able to shoot their loads on YouTube after the video-sharing portal revised its service policy on gun-related content. One content provider is exploring an alternative venue to help promote their lifestyle: online porn.
The pro-gun channel, InRangeTV, recently announced in a statement that it was moving its Glocks, long barrels, and pump actions to the adult entertainment site, Pornhub, after what it calls an "insidious" and "capricious" move by YouTube. The gun vloggers at InRangeTV are hoping to turn the popular adult hosting site into a preferred destination for all things firearms online.
According to InRangeTV's owners:
"We will not be seeking any monetization from PornHub and do not know what their monetization policies are, we are merely looking for safe harbor for our content and for our viewers."
— InRange TV (@InRangeTV) March 21, 2018
Among the content no longer available on YouTube are any videos outlining the modification, production or sale of firearms and/or firearm accessories. The ubiquitous online content hub said the policy was in keeping with their standard procedures concerning user-generated material, saying in a press statement:
"While we've long prohibited the sale of firearms, we recently notified creators of updates we will be making around content promoting the sale or manufacture of firearms and their accessories, specifically items like ammunition, Gatling triggers and drop-in auto sears."
Some gun-positive social media users had a hard time swallowing the change and felt YouTube was inserting itself where it wasn't welcome. One Florida-based gun manufacturer posted a pointed message condemning YouTube's decision:
"The liberal left will slowly chip away at our freedoms and erode our rights, and the first step is to squelch our voice."
Before the transition, YouTube was dripping with firearms demos, reviews, tutorials and other content for hobbyists, DIYers and the firearms-curious. Given the current political climate, there is a growing feeling inside the pro-gun community that their rights are being threatened, that progressives are trying shove their beliefs down their throats. That said, gun lovers appear unlikely to take this development lying down.
But what do you think? Is this move to buns & ammo Funny or Offensive? Vote and Comment now…