"Is It Funny or Offensive?" At Politicon 2018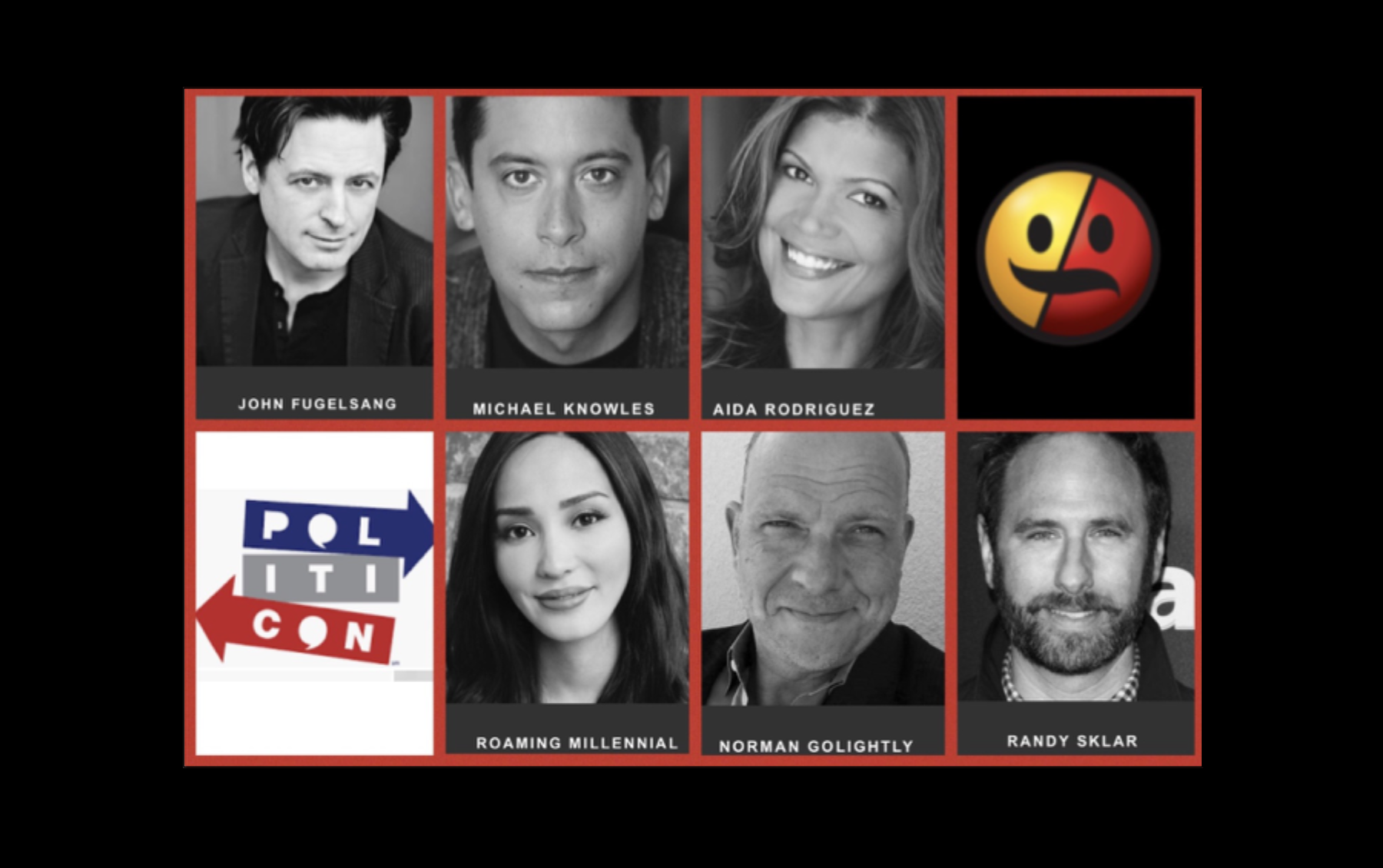 VOTE NOW! Is this Funny or Offensive?
Posted in:
Join Us October 20th & 21st: Los Angeles Convention Center
October 15th, 2018 – Before you vote in the midterms on November 6th (because you are going to do that, right?), you can get all your political news, jokes, and debates at the Los Angeles Convention Center. Politicon, the "unconventional political convention," will be kicking off its fourth year of hosting   powerhouses in politics and entertainment from all political perspectives later this month, and Is It Funny or Offensive? will be right there with them.
Over the past few years, FOO has talked to hundreds of people as we provide a platform for discussion on the complexities of drawing the line with comedy: Is there a line anymore? Where is it? Who gets to draw it? From comedians and authors to political commentators and members of our online community, we never shy away from getting into the nitty gritty of comedy.
Last year, our Politicon panel discussed humor, satire, and speech in the age of Trump. Bassem Youssef, Al Madrigal, Jason George, Michael Loftus and Doug McIntyre gave their two cents on how political and cultural shifts have affected our ability to joke and engage with one another. Check out our recap video here. This time around, we've gathered another fantastic group to take a look at 2018 and, in the words of our president, find out "what the hell is going on?"
Sitting alongside FOO founder Norman Golightly will be Aida Rodriguez, a comedian, writer and activist who was a finalist on Last Comic Standing; John Fugelsang, a comedian and actor who hosts the talk show Tell Me Everything; Michael Knowles, an actor, author and conservative political commentator who hosts shows for The Daily Wire; Randy Sklar, a comedian and actor who hosts Dumb People Town with his twin brother, Jason; and the Roaming Millennial, a political and cultural commentator who has over 300,000 YouTube subscribers.
While we covered a lot of topics last year, news cycles now seem to change in the blink of the eye, so we're ready for our panelists to dive deep on everything. Roseanne Barr, Saturday Night Live, Samantha Bee, and of course the Trump White House have all stepped in it this year, and our team is ready to tackle it all.