Trump Quotes Turned Into Motivational Posters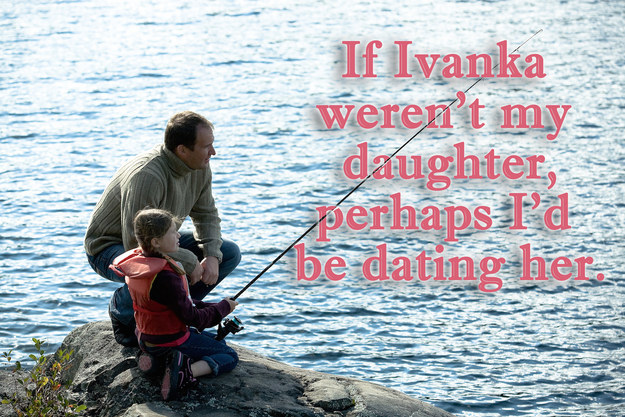 VOTE NOW! Is this Funny or Offensive?
Posted in:
Trump Quotes Turned Into Motivational Posters
May 23, 2016 – If you were ever sent to the principal's office, you were probably lucky enough to be inspired by posters that display encouragement layered on top of beautiful scenery.
If you peruse Buzzfeed, you'll see a
Trump
edition of inspirational posters. They've curated a collection of "
11 Inspirational Quotes About Women From Donald Trump
." From 
Rolling Stone
 and 
Esquire
 interviews to his own books and television shows, they've collected attention-grabbing Trump quotes.
In an excerpt from Howard Stern, Trump said this when asked about actress Nicolette Sheridan:
When Trump chatted with the women of The View on March 6th, 2006 he shared some thoughts on his child:
Former Celebrity Apprentice star Brande Roderick was on the receiving end of this one:
In a 1992 New York Magazine profile Trump was quoted with saying this about females in general:
And in a 2015 
Rolling Stone
 interview Trump had these thoughts on former fellow GOP nominee
Carly Fiorina
:
The full set of posters can be seen at
Buzzfeed
.
Trump quotes turned into motivational posters, Funny or Offensive? VOTE and COMMENT below…