Malaysia Banned "Despacito" From State Radio For Obscene Lyrics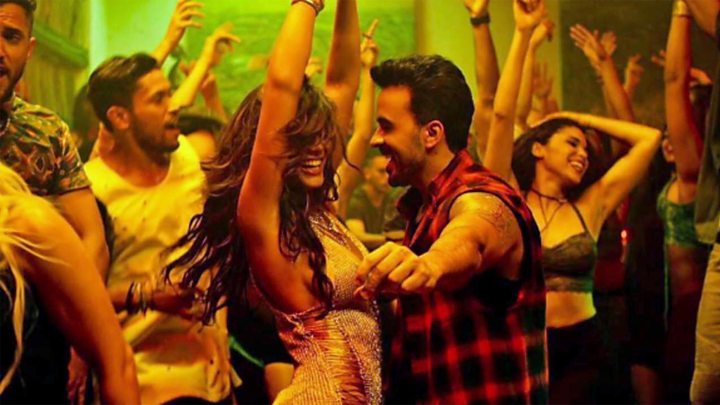 VOTE NOW! Is this Funny or Offensive?
Posted in:
Beliebe It Or Not
August 23rd, 2017 – As summer comes to an end, we can almost be certain of one thing in our country: the four songs played non-stop on the radio will soon start to fade into airwave memories. Malaysia, on the other hand, began pulling the plug on a certain song last month. "Despacito" was banned from state radio and TV broadcasts in July after complaints over the content of the lyrics.
Coinciding with the ban, the song by Puerto Rican singer Luis Fonsi and Daddy Yankee became the most streamed song of all time. The original version, along with the remix involving Justin Bieber, have a combined global count of more than 4.6 billion hits across streaming platforms.
The ban came as a directive from Malaysia's governmental broadcaster Radio Televisyen Malaysia (RTM).
"The song was filled with numerous sexual references and innuendos and thus wholly inappropriate to be aired by our national media outlets for our general public, especially children," Communications Minister Salleh Said Keruak said. "As such, RTM will not be airing the song on any of its television or radio stations with immediate effect."
While the earworm ditty may not be heard as often in Malaysia as it once was, "Despacito" can still be found on other broadcaster's platforms.
"This decision applies only to RTM," Keruak said. "All other TV and radio stations are guided by their own evaluation processes against the Communications and Multimedia Content Code."
While the complaints allegedly came from numerous people upset over the sexual aspects of the song, one group lead the outpouring of opposition.
Amanah, the women's wing of a Malaysian Islamist party, spoke to media outlets covering the group's reaction.
"I see this as a serious matter as the song is being sung by young people without knowing the real meaning of the words," Amanah official Atriza Umar told Reuters in a statement. 
In the United States, late-night host James Corden jumped into the debate and also reminded people that we probably still don't know what the song is about.
James corden literally talk about how despacito was banned in malaysia in the late late show pic.twitter.com/W2PDadWvTz

— wani (@syzwnyzd) August 2, 2017
What are your thoughts on Malaysia banning "Despacito" on state radio? Does this governmental decision affect the way you think about political correctness in our own country?