President Trump Retweets Obama Eclipse Meme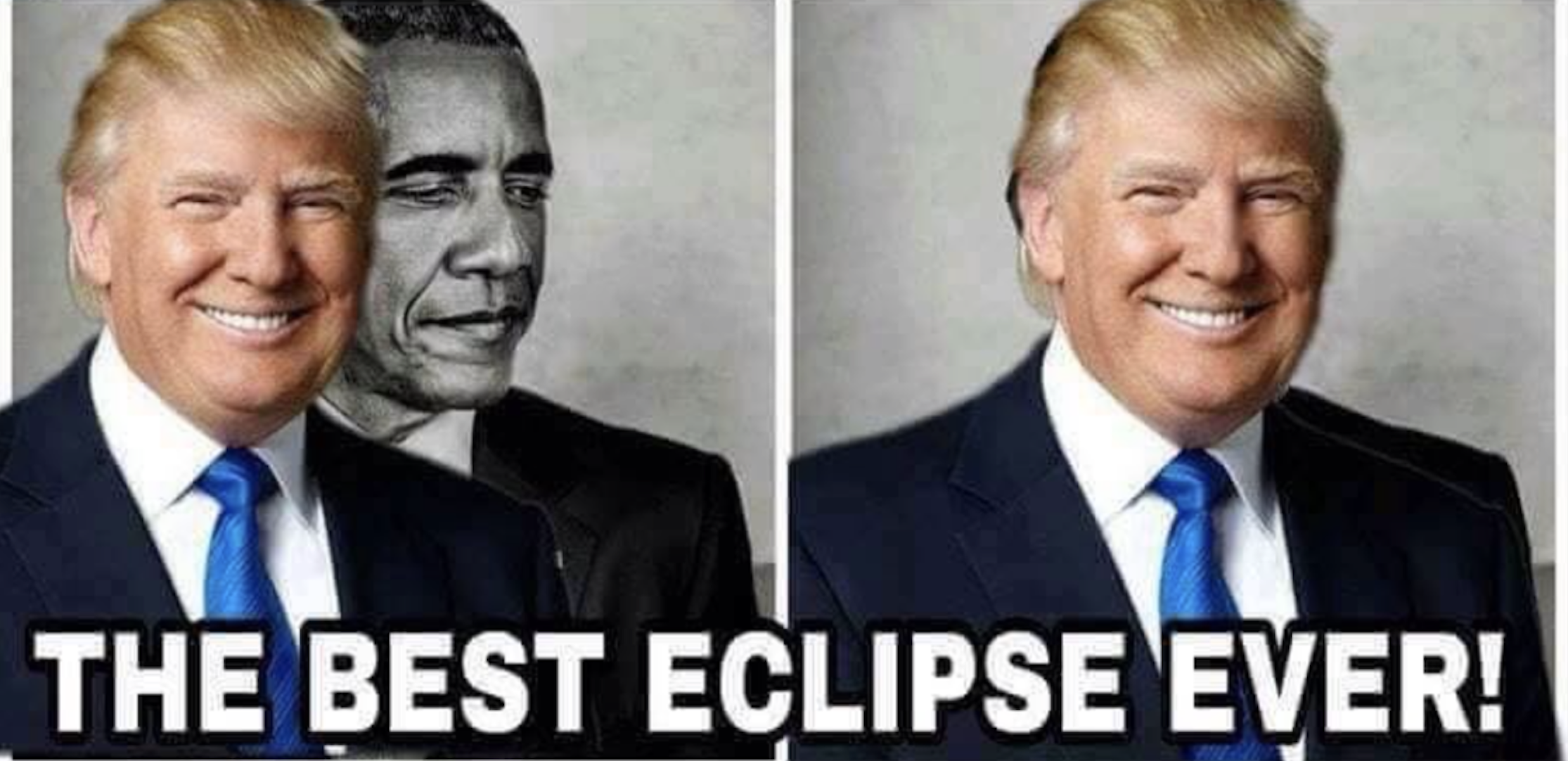 VOTE NOW! Is this Funny or Offensive?
Posted in:
Throwing Shade
August 24, 2017 – Amidst a morning flurry of tweets on topics ranging from James Clapper to the Debt Ceiling, President Donald Trump took time to retweet a meme originally tweeted to him by one of his followers. The four-part image shows Trump (displayed in color) slowly eclipsing the face of former President Barrack Obama (shown in black and white) with text reading "the best eclipse ever!" This morning's retweet follows the recent controversy of the President retweeting and image of a train running over a CNN reporter following the chaos of Charlottesville.
— Jerry Travone ? (@JerryTravone) August 24, 2017
Critics weighed in quickly on Trump's retweet:
Really, Mr Trump? obviously you have too much spare time on your hands. By the way, Obama is the SUN here and YOU are only the little MOON.

— D. B. Gardner (@DKBGardner) August 24, 2017
And this unprofessional, racist mf choose to retweet this bs.

— TANESHA ROBERTS (@TANESHAROBERTS5) August 24, 2017
While detractors found the retweeting of the meme beneath the office of the President and possibly even racist, Trump supporters continue to relish in his "modern day presidential" style.
You decide, President Trump retweets Obama eclipse meme – is it Funny or Offensive? Vote and Comment now…