Florida Man Calls 911 After Comedian Ahmed Ahmed Makes Middle East Joke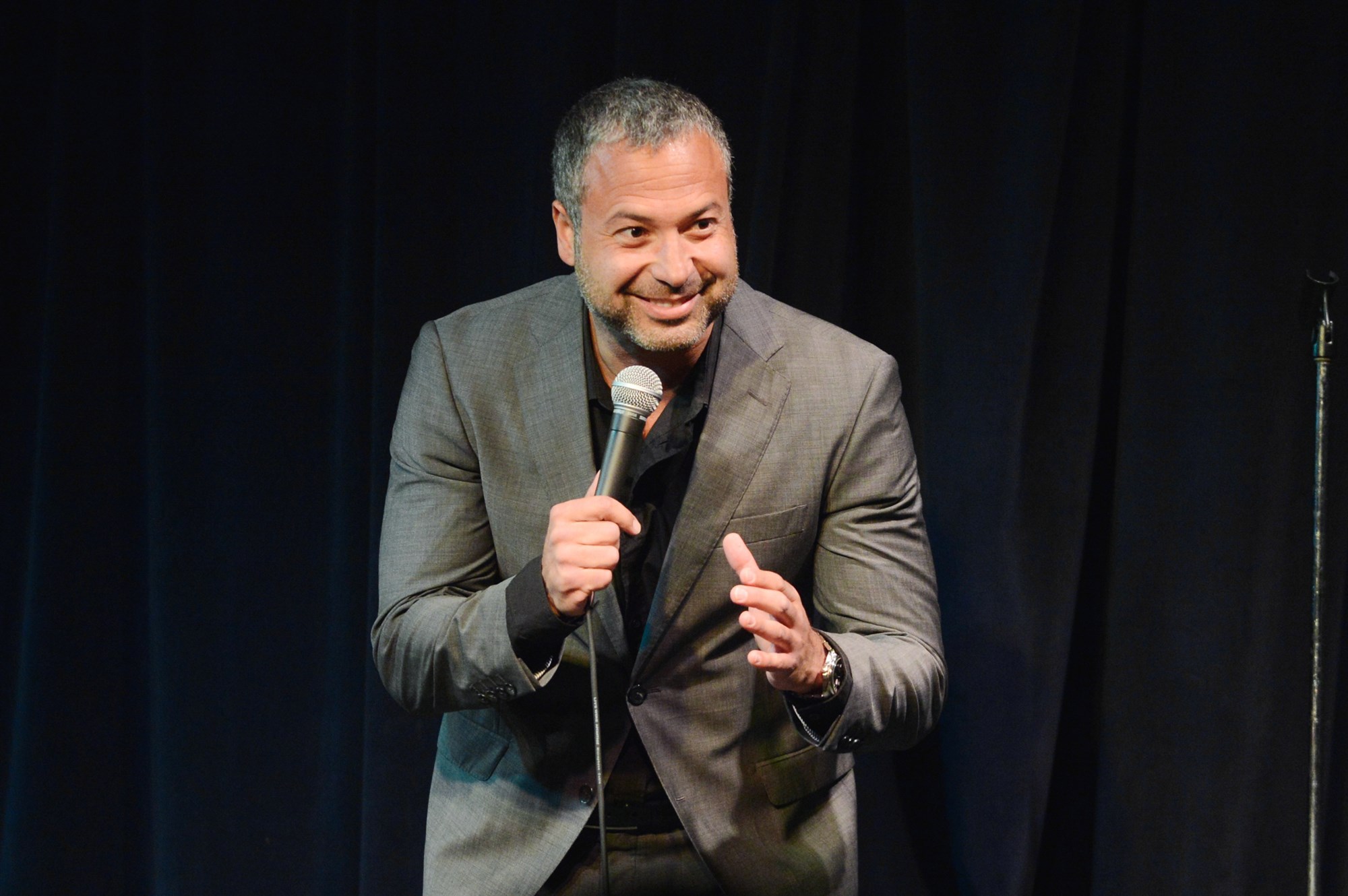 VOTE NOW! Is this Funny or Offensive?
Posted in:
"911? That's Your Emergency?"
May 17th, 2019 – Move over, Permit Patty. We've now got Jokin' Jerry on the block. A Florida man called 911 last weekend after an Egyptian-American standup comedian made jokes about stereotypes of people from the Middle East.
Ahmed Ahmed performed at Off The Hook Comedy Club in Naples, Florida and told a joke that, according to the comic, he's told over 1,000 times. But on Saturday night the punchline didn't land for one audience member.
"Clap if you're from the Middle East," Ahmed told the crowd who responded with light applause. "All right. We got a handful of us in here, nice. But, hey, it only takes one of us…to tell a joke."
While the majority of the audience already got the where the joke was headed in the beat Ahmed took, a man who was attending the show with his wife was already getting "uncomfortable." In video released by the comedy club, the anonymous person can literally be heard calling the joke police; but now Ahmed has something in common with comedy legend Lenny Bruce.
On the recording, you hear the 911 call where the man says he was only at the show because he won free tickets. He claims he wanted to inform the Collier County Sheriff's office because he was worried Ahmed would make the joke during Sunday's set and wondered if something could be done about that. He also told the dispatcher that there were "about 25 Muslims there."
"First thing [Ahmed] said was 'OK, how many Middle Eastern people we got here?' And a whole bunch of people raised their hand," the caller said, according to a 911 call released by the Collier County Sheriff's Office. "And he said where are you from? I'm from Iraq. I'm from Iran. I'm from Pakistan. I'm from here, I'm from there. He said, 'That's great. We could organize our own little terrorist organization.'"
Ahmed, who was born in Helwan, Egypt, and immigrated to the United States with his family when he was one month old, disputes the man's recollection of the joke set-up.
Here's the actual 9-11 call made about me. For the record the caller misquoted my joke. I never said "We can start our own terrorist organization". @OTHComedyClub https://t.co/KPkzAsVsZN

— AHMED AHMED (@ahmedcomedy) May 14, 2019
Ahmed told NBC News that the "it only takes one" joke has never "sparked any blowback before." He didn't hear any other complaints from fans who waited for pictures with him after the show Saturday night.
"I've told that joke about 1,000 times around the world," he said. "Whatever he heard and what I said are two different things. Terrorists don't do meet-and-greets. We don't say, 'Death to America!' and then, 'But wait, let's do selfies first.'"
Despite the selfies, two sheriff's deputies showed up before Ahmed's Sunday night set. The comedian took video of the meeting and shared it to his Twitter page. Through laughter and nerves, he and the owner explained the situation and praised the officer's for their professionalism.
"Don't change your set. Don't change your jokes. Just go through with it," one officer told Ahmed.
This happened to me last night @OTHComedyClub in Naples, Florida! An audience member called 9-11 on me because "they feared for their lives" over a joke I told on stage. That's never happened to me or any comedian I believe. Fucking crazy man. The cops were even like "WTF"? 🤦🏻‍♂️👮🏻‍♂️ pic.twitter.com/hQezwJPXhw

— AHMED AHMED (@ahmedcomedy) May 13, 2019
Off The Hook owner Brien Spina has become friends with Ahmed after booking him consistently. He told CNN he was shocked when the police showed up and has never had someone call the cops over a joke before.
"I don't know why they stayed for the whole show," he said. "[Ahmed] is probably more straight down the road compared to other comedians. His material isn't meant to be offensive. It's just funny."

"For me it was a great joke. I stand behind him," Spina continued. He also booked Ahmed for another set next week after high demand. "His show is great."
For his part, Ahmed, like any comedian, has found the humor in the situation but also says it's "mind boggling" and "disturbing" that someone took the time to call the police over a joke. On the other hand, the story has gained national attention, so Ahmed has actually offered the anonymous caller tickets to another show.
"I want to say thank you to him," he said. "He got more publicity for me in that one phone call than ever. You want to talk about a blessing in disguise."
What do you think about calling the police over a joke?