Megyn Kelly Fired Following 'Blackface' Comments According to Sources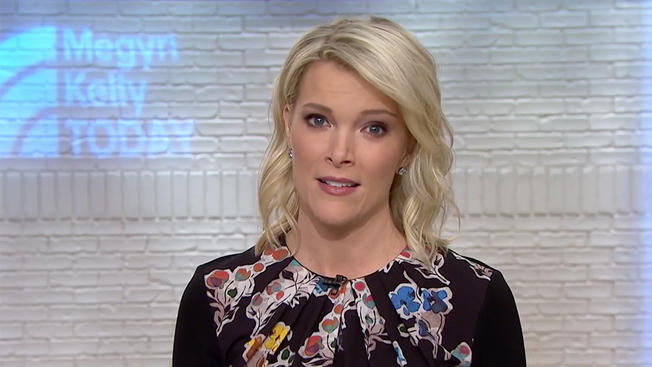 VOTE NOW! Is this Funny or Offensive?
Posted in:
Network Negotiations Set For Tomorrow
October 25th, 2018 – Megyn Kelly's future at NBC looks all but over following her remarks defending blackface on Tuesday. As host of the Today show's 9 a.m. hour, Kelly is in the middle of the second year of her three-year contract with NBC. While no official announcement has come from the network, sources say she has already been relieved of her duties.
When the 9 o' clock hour rolled around this morning, a pre-taped episode aired instead of the usual live telecast.
"Given the circumstances, Megyn Kelly Today will be on tape the rest of the week," an NBC News spokeswoman said Thursday morning.
The blackface incident, which Kelly later addressed with an on-air apology and an email to fellow colleagues, doesn't seem to be the only issue bringing the former Fox News host down. According to current and former NBC employees, Kelly's hefty paycheck and frequent controversial remarks made working relationships strenuous during her network stint.
"Everyone's feeling is, even if you have to pay her (the remainder of her contract), pay her," one NBC staffer told The Washington Post. "Andy (Andy Lack, NBC News Chairman), you can save face with this entire thing. Just get rid of her."
Kelly has hired attorney Bryan Freedman, who is scheduled to meet with executives Friday morning to review her contract – reported to be around $23 million annually. The scheduled meeting has been labeled by many media outlets as a signal that Kelly and NBC will officially be parting ways. The network is expected to pay out the remainder of her salary, believed to be in the range of $69 million.
And while the blackface comments may not be the only cause for the split (ratings for the show fell 13 percent from Sept 2017 – 2018, and lost 26 percent of its viewers aged 18-49) it may be the straw that broke the camels b(l)ack.
NBC colleague Al Roker, who was on the 7 a.m. block of the Today show Wednesday morning said Kelly needed to go farther with her apology.
"The fact is, while she apologized to the staff, she owes a bigger apology to folks of color around the country," he said. 
Chairman Andy Lack also spoke out against her costume cluster in a town-hall-style meeting he organized for staff at NBC's midtown headquarters.
"I condemn those remarks. There is no place on our air or in this workplace for them," he said. 
Do you think Megyn Kelly's comments about blackface should end her hosting gig on the Today show?