Comedy and Blackface: The Relationship That Just Won't End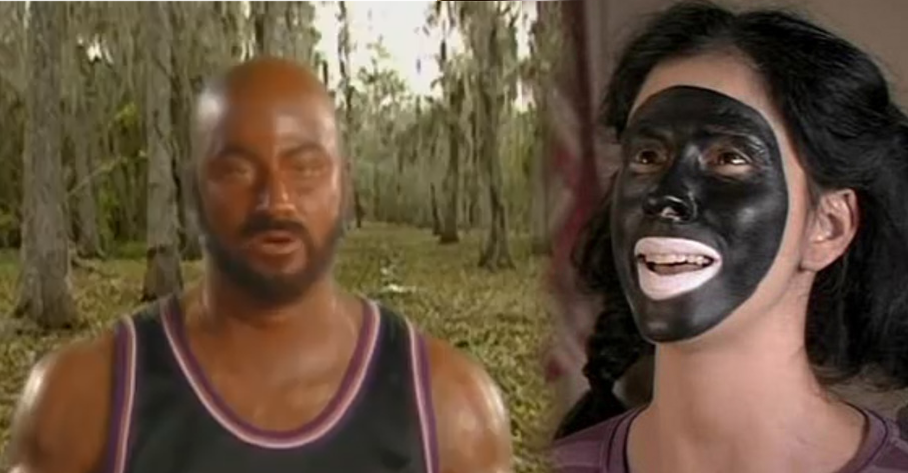 VOTE NOW! Is this Funny or Offensive?
Posted in:
"Comedy by nature is not at all evergreen"
October 29th, 2018 – Yes, it's 2018, and wearing blackface has been a trending story for major media outlets. After Megyn Kelly and a table of three other white people discussed whether or not wearing blackface for Halloween is considered racist, plenty of people added their voice to the conversation.
The debate intensified as news broke today that Kelly and NBC have officially parted ways.
"Megyn Kelly Today is not returning," the network said in a statement. "Next week, the 9 a.m. hour will be hosted by other 'Today' co-anchors."
Conservative commentator Tomi Lahren was quick to defend Kelly tweeting "Love her or hate her, what's happening to Megyn Kelly is straight bull." Those upset with Kelly losing her job have brought up other instances of television personalities not only discussing the topic but wearing blackface themselves.
Yesterday, The Daily Caller reminded people that Sarah Silverman, Jimmy Kimmel, and Jimmy Fallon have all worn blackface during sketches. While they received some criticism, and still do, the article notes that none of them lost their job as a result. For her part, Silverman has said that she regrets wearing blackface back in 2007 for a bit on The Sarah Silverman Program that was meant to explore who has a harder life between black and Jewish people.
"Me and the waiter in [a] restaurant, played by Alex Désert, switch [races]. I say it's harder to be Jewish and he says it's harder to be black and we switch for the day. And it's really aggressively stupid and we're both idiots," she said on an episode of Watch What Happens Live in 2015. "I'm in like the most racist blackface and he's wearing paius and a yamacha and a big fake Jewish nose and he's wearing a T-shirt that says 'I Love Money.' I tweeted it when Twitter was new and the people who followed me watched that show and it was from that show. Now it's forever there and it looks…it's totally racist out of context and I regret that."

"Comedy by nature is not at all evergreen," she also told People. "So if you're doing it right, you look back at your old stuff and you're horrified. I don't stand by the blackface sketch. I'm horrified by it, and I can't erase it. I can only be changed by it and move on."
Historians have laid out the racist history of blackface over the years, and its origins are found during a time when black people were systematically marginalized and mistreated. Minstrel shows were the go-to form of entertainment for Americans in the mid to late nineteenth century, and blackface entertainment was often on the bill. White actors would wear black grease on their faces as they performed in comedy skits, variety acts, and musical performances.
Flash forward 200 years and blackface still finds its way into entertainment. Fallon wore it on Saturday Night Live to do an impression of fellow late-nighter Chris Rock, Kimmel used it on The Man Show, and Ted Danson even chose to include it in his roast of then-girlfriend Whoopi Goldberg. SNL also once flipped the script and aired a pre-taped sketch of Eddie Murphy wearing white makeup as he learned what it was like to be a white man in New York.
Current sketch and late-night shows continue to wade into the waters on this subject. Most recently, Full Frontal went for the double punch of humor and education when host Samantha Bee turned a segment over to her writer Ashley Nicole Black.
Black wrote her master's thesis on blackface minstrelsy, and had some knowledge to share with Megyn Kelly about what's so racist about pulling out the dark makeup this Halloween season.
"Blackface minstrelsy was one of the earliest American theatrical forms," Black said. "Those characters stuck around through Vaudeville, radio, and then became the basis of some of the first sitcoms. So our nation's entire comedy aesthetic was built on stereotypes by white people…and the idea that it was funny to blow up black people. But forget it, I wouldn't want centuries of harm to ruin your Halloween, Becky."
Every now and then you get to use that expensive degree. https://t.co/Wmt7zGexV2

— Ashley Nicole Black (@ashleyn1cole) October 25, 2018
Fred Astaire, Shirley Temple, Bing Crosby, and ol' Bugs Bunny have all once performed using blackface or worked on projects with performers who did. While those names may make the issues seem dated, this week has shown us it's still quite the relevant topic.
Why do you think blackface continues to be used today? Do you think any comedians could wear it today in a way that would be acceptable?