10 Halloween Costumes Scaring Up Controversy in 2018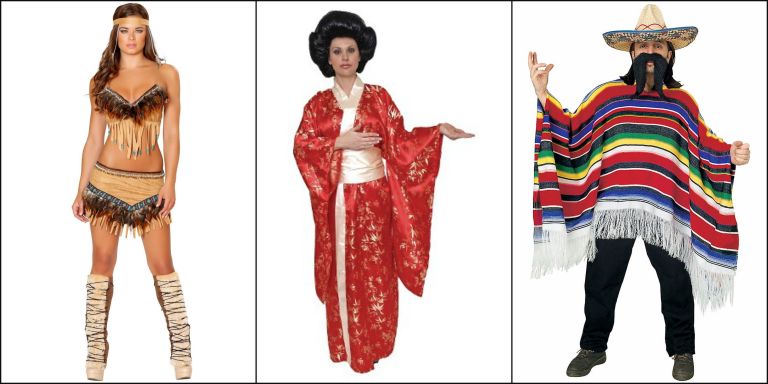 VOTE NOW! Is this Funny or Offensive?
Posted in:
Dress Up Mess Up
October 24th, 2018 – Halloween celebrations have a lengthy history, and while we don't carry on all of the traditions, by and large October 31st comes and goes with the same shenanigans every year. We dress up, we ask for candy, we play pranks and, depending on your age, we sometimes feel sick the following day from candy or alcohol overload. Every year also brings another scary tradition: costume controversy.
If you thought the debate over what's acceptable and what's offensive to wear for Halloween was over, just take a look at Megyn Kelly. The NBC host stirred the pot once more when she questioned what was wrong with wearing blackface on Halloween during her morning show yesterday. Kelly claimed that blackface was OK when she was a kid as long as you were dressing up as a character.
After a day of online outrage, Kelly apologized for her comments saying "I was wrong…I learned that given the history of blackface being used in awful ways by racists in this country, it is not okay for that to be part of any costume, Halloween or otherwise." Despite the apology, people continued to wonder how, in 2018, somebody could be so OK with blackface but so outraged with black Santa.
Kelly isn't alone in causing frights of a different variety. Year after year, retail manufacturers face mounting pressure to remove costumes deemed offensive. In past years, Walmart, Amazon and Target have all yanked controversial costumes from their stores. Just last month, Yandy pulled their "Sexy Handmaid's Tale" costume after the remixed red robe upset costume shoppers.
Take a look at some of the most controversial costumes from Halloweens gone by, and ones we're guessing may cause some problems this weekend.
Creeper Things
to anyone thinking of going as Sexy Eleven from stranger things for halloween pic.twitter.com/iTvOoqVXuQ

— Ivan Getridov (@callahaha) October 11, 2017
Time's Up On These Costumes
Frankly Not A Great Idea
Keeping Up With The Kostumes
Cultural Costumes
hi please dont dress up as a culture this halloween! i understand many have not dressed up with ill intent/werent aware of how it was offensive (including middle school me)but its 2018 now and we are all well aware that this is offensive to many people, so pick another costume!! pic.twitter.com/35YzAlBDzf

— maria (@guacc_) October 23, 2018
Orange Is The New Black(face)
Allow me to clarify for white parents:

There is absolutely nothing wrong with your child dressing up as Black Panther for Halloween. Get the mask, the body suit, it's all good. But the second you paint that baby's face brown, we've got major issues. DON'T DO THAT. — Edward Bowser (@etbowser) October 17, 2018
Abort!
Malaysian Airlines Crew
Boston Marathon Costume Bombs
Do these controversial Halloween costumes make you laugh or give you a fright? Funny or Offensive? Vote and comment now…