Pete Davidson Slams Kanye West for Pro-Trump SNL Rant (VIDEO)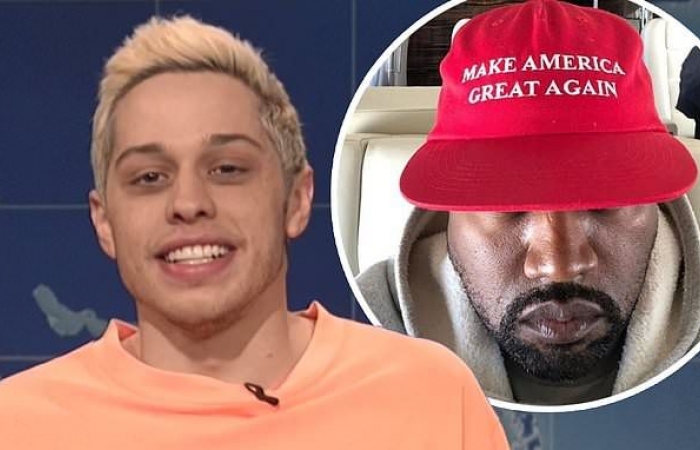 VOTE NOW! Is this Funny or Offensive?
Posted in:
"Being mentally ill is not an excuse to act like a jackass"
Monday October 8, 2018 – SNL cast member, Pete Davidson, appeared on Weekend Update to air his thoughts about Kanye West's pro-Trump rant last week.
Davidson addressed West's "Make America Great Again" hat, which West claimed he was told not to wear. "He wore it all week," Davidson refuted. "Nobody told him not to wear it. I wish I bullied you. I wish I would have suggested that it might upset some people, like your wife or every black person ever."
"Then Kanye said that Democrats broke up black families with welfare and that slavery's not real," Davidson said. "You know how wrong about politics you need to be for like me to notice? Do you know how annoying that is? Like Kanye is a genius, but a musical genius. Like Joey Chestnut is a hot dog-eating genius, but I don't want to hear Joey Chestnut's opinions about things that aren't hot dog-related."
Davidson continued  to admonish West's confession that "this is the real me. I'm off the meds." "Take 'em! There's no shame in the medicine game. I'm on them, they're great," Davidson said. "Being mentally ill is not an excuse to act like a jackass."
Watch the SNL segment below and you decide…Funny or Offensive?