Quentin Tarantino Sends out Casting Notice Looking for Whores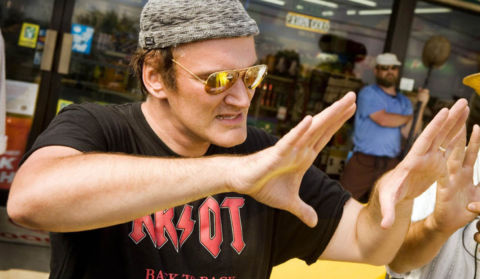 VOTE NOW! Is this Funny or Offensive?
Posted in:
Star Whores
June 9, 2016 – Oscar-winning director Quentin Tarantino sparked a fresh round of controversy after a casting notice for an upcoming project
raised more than a few Internet eyebrows
. The enfant-terrible of the cinema world has often come under fire for the over-the-top sensuality and violence of movies like Pulp Fiction, Kill Bill and his most recent, The Hateful Eight. A casting notice for the filmmaker's upcoming Western included character descriptions for "whores" with "natural breasts".
The unnamed project is set in a time before breast implants but the wording of the notice is drawing charges of sexism. Some movie lovers have even gone so far as to express their intention to forego Tarantino's films in protest.
"The hateful 8 and now this. I'm done with him," tweeted one woman.
Social media weighed in heavily on the topic with even a few industry professionals commenting on how such notices have become commonplace. Angela Hutchinson, a casting director offered this insight:
"Whoever the casting assistant is basically is looking at the script, and they are quickly typing what was listed in script… It's kind of crazy that the studio or a woman and wouldn't say: you know what? Let's remove that to sexy woman or some other appropriate title for whatever they were looking for."
The ad, posted initially on Facebook through a casting service, read simply "Casting Whores for Quentin Tarantino project". Women and Hollywood, an advocacy group for women filmmakers, had some pointed criticism for the people responsible for the notice:
"Aside from the fact that there are better words to use if one is looking to cast women who work in the sex industry, this description is actually a typical example of Hollywood sexism, particularly as it pertains to roles for women." 
The outspoken director, who is acting as producer on the upcoming film, has not made a public statement in response to the criticism. That said, many on social media have deemed the casting controversy as another example of the movie industry's bias against women.
Is this more Hollywood sexism or "just a movie?"

 

Funny or Offensive? Vote and Comment below…