Reza Aslan Dropped From CNN After "Piece Of Sh*t" Trump Tweet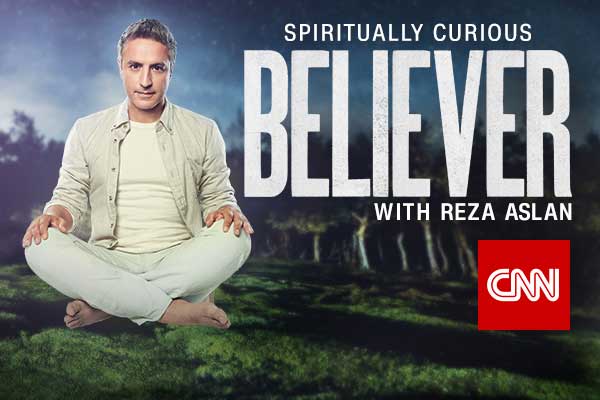 VOTE NOW! Is this Funny or Offensive?
Posted in:
No Longer A Believer
June 9th, 2017 – CNN has decided to part ways with Reza Aslan, host of the network's Believer, making this the second shakeup over the past month after hosts' anti-Trump expressions crossed a line for the news station.
CNN split with comedian Kathy Griffin, who co-hosted a New Year's Eve show with Anderson Cooper for the past decade, the day after photos of her holding a severed, bloodied Donald Trump mask.
Believer premiered in March on CNN and found Aslan immersing himself into different faiths and doctrines around the world. The second season had just been announced last month at an event for advertisers, according to CNN Money, and Aslan's production company had already begun work on the sophomore season.
Aslan is a religious scholar, author and commentator who has been vocal about his stance on Trump for a long time. When the president responded to a terror attack in London by expressing the need to enact his court-contested travel ban, Aslan was once again outspoken – this time with profanity for good measure.
"This piece of shit is not just an embarrassment to America and a stain on the presidency. He's an embarrassment to humankind," he wrote on Twitter.
Both CNN and Aslan were quick to respond to the widespread outrage. CNN clarified that he was not an employee of the network but simply a host of a series and added "We are pleased that he has apologized for his tweets. That kind of discourse is never appropriate."
Aslan expanded on his thoughts last Sunday while issuing an apology of his own saying:
"When in the first few minutes of the terror attack in London, the President of the United states tweeted about his travel ban, I lost my cool and responded to him in a derogatory fashion. That's not like me. I should have used better language to express my shock and frustration at the president's lack of decorum and sympathy for the victims of London. I apologize for my choice of words."
The apology may have garnered forgiveness from the network but not mercy. This afternoon, CNN released an official statement explaining the split from Aslan.
"CNN has decided to not move forward with production on the acquired series Believer with Reza Aslan," the statement explained. "We wish Reza and his production team all the best."
Aslan issued a statement saying that while he's disappointed, he recognizes the network's need to protect its brand as an unbiased news source.
My statement about the cancellation of #Believer pic.twitter.com/ITtXAyQwd5

— Reza Aslan (@rezaaslan) June 9, 2017
Do you think CNN made the right decision? Did Reza Aslan's comments go too far for someone who hosts a show on CNN? Give us your thoughts!