Seth Meyers On James Comey's Testimony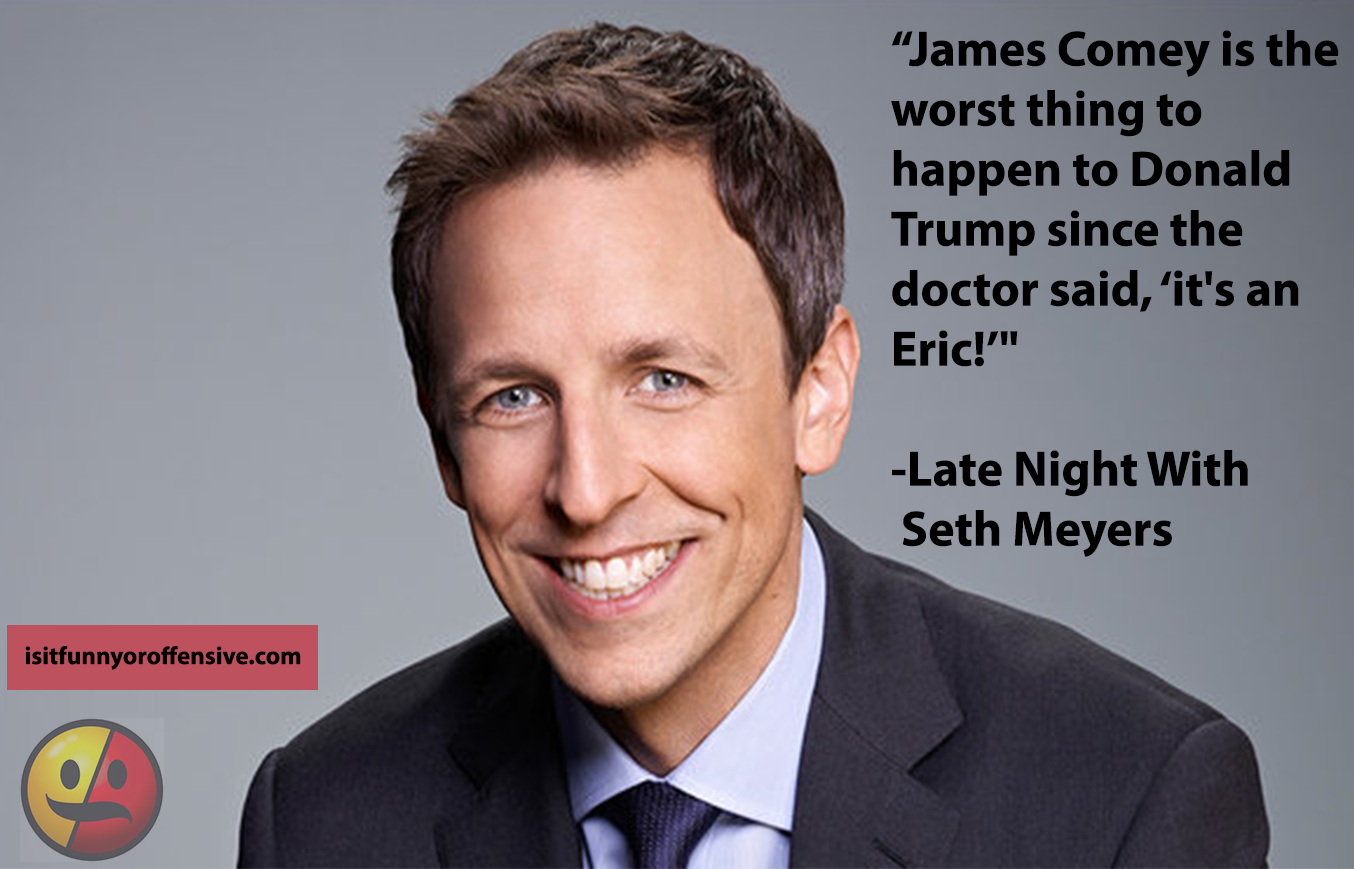 VOTE NOW! Is this Funny or Offensive?
Posted in:
Comey Comedy
June 9th, 2017 – Comey Day, which found former FBI Director James Comey calling President Trump a liar during sworn testimony, made bars open early, made pundits stick to talking points, and made late night comedy hosts tweet a lot of jokes.
Seth Meyers sent out a slew of jokes from the Late Night With Seth Meyers Twitter account.
Was Seth Meyers' joke Funny or Offensive? Vote and comment below.