Sean Spicer Celebrates Passover by Apologizing for "Holocaust Centers" Remark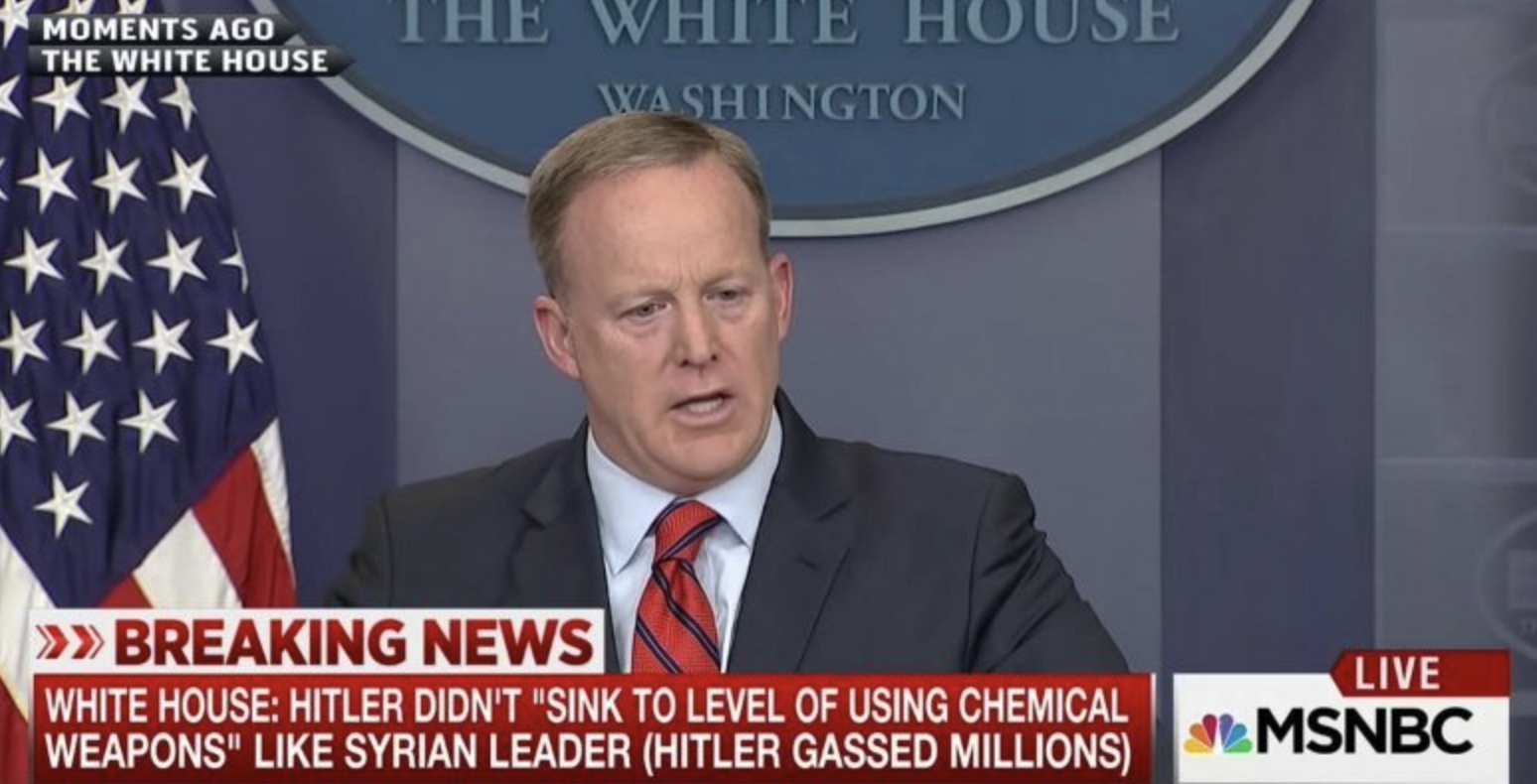 VOTE NOW! Is this Funny or Offensive?
Posted in:
April 11, 2017 – White House Press Secretary Sean Spicer apologized Tuesday after saying that even Adolf Hitler "didn't even sink to using chemical weapons" during World War II while criticizing Syrian President Bashar al-Assad. When reporters in the briefing room offered the Holocaust as an example of Hitler's chemical weapons use, Spicer replied:
"He brought them into the Holocaust centers, I understand that," Spicer said.
Quickly finding himself in hot water, Spicer spent the remainder of the day apologizing for his poorly-received Passover remarks:
"I was obviously trying to make a point about the heinous acts that Assad had made against his own people last week, using chemical weapons and gas. Frankly, I mistakenly made an inappropriate and insensitive reference to the Holocaust, for which there is no comparison," Spicer said. "And for that I apologize. It was a mistake to do that."