Sexy Handmaid's Tale Costume Pulled After Backlash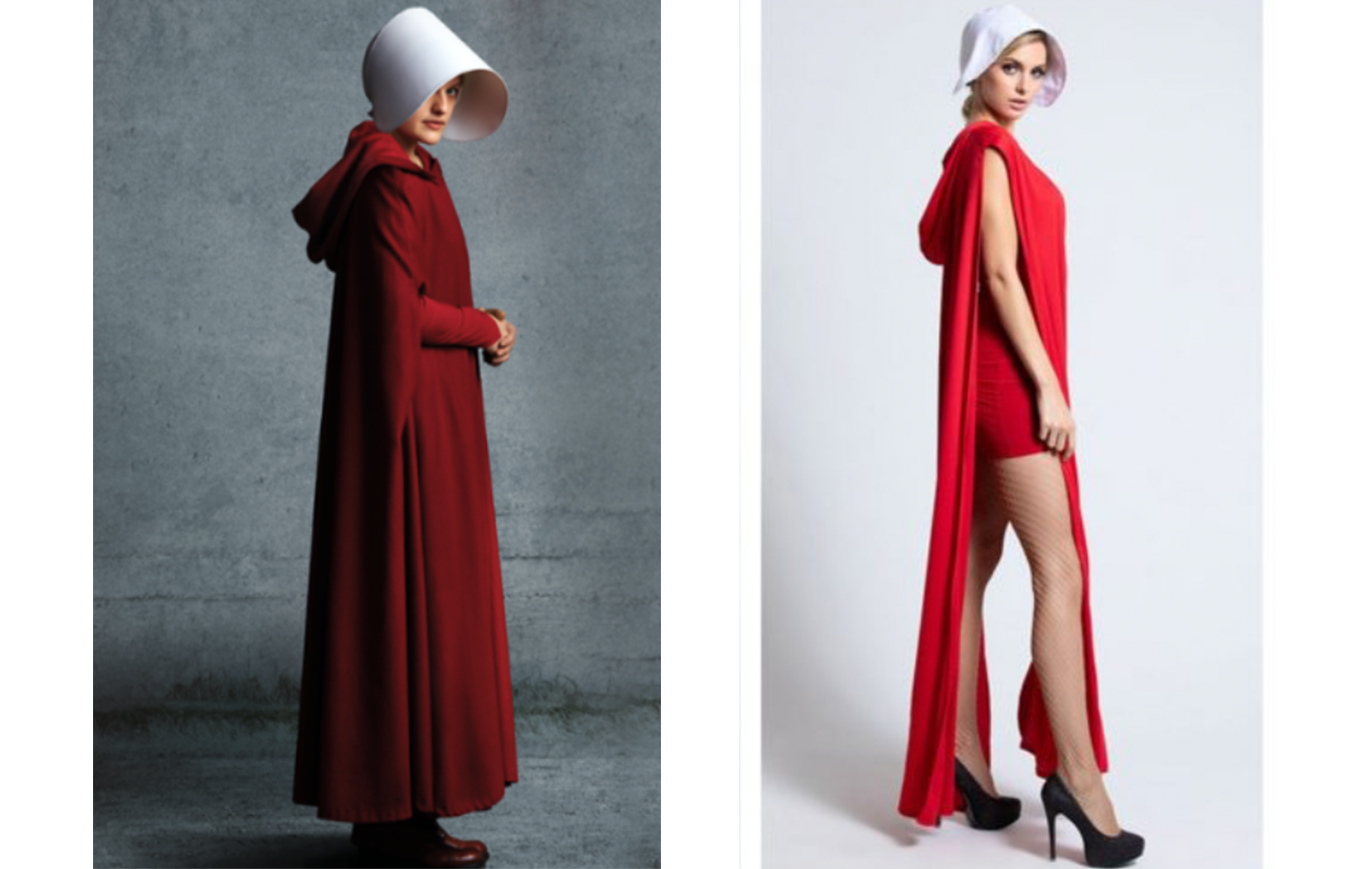 VOTE NOW! Is this Funny or Offensive?
Posted in:
Ofyandy
September 25th, 2018 – Halloween comes around once a year, but Halloween costume outrage isn't confined to simply one date. This year, the first costume choice to cause a fright came a little over a month before the holiday. The "Brave Red Maiden Costume" debuted on Yandy.com's site last week for fans of Hulu's The Handmaid's Tale who also want to show a little leg.
The costume description read:
"An upsetting dystopian future has emerged where women no longer have a say. However, we say be bold and speak your mind in this exclusive Brave Red Maiden costume."
Handmaids, as author Margaret Atwood originally wrote them, are the property of wealthy families. They have been forced to leave their old lives behind as they now only exist to be raped for the purpose of producing children for families who can't reproduce on their own. Yandy.com, a retailer that encourages women to "own their sexy" through the purchasing of lingerie and costumes, saw the handmaids just a little differently.
They quickly pulled the costume from the online store after people pushed back against the reimagined sexy handmaid. Not only was there outrage over how the show's message could be so misconstrued, Twitter users also highlighted the fact that the company didn't seem to have their finger on the pulse of the country's current fight to have sexual assault cases be heard and taken seriously.
The company released a statement, saying in part:
"It has become obvious that our 'Yandy Brave Red Maiden Costume' is being seen as a symbol of women's oppression, rather than expression of women's empowerment. This is unfortunate, as it was not our intention on any level. Our initial inspiration to create the piece was through witnessing its use in recent months as a powerful protest image."
— Yandy.com (@Yandy) September 21, 2018
We're now beyond satire. "Sexy" Handmaid's Tale outfit. There's nothing like fighting the patriarchy by sexualising a show about misogyny and rape. ht @bustle pic.twitter.com/aTaAsc0Zhf

— Zoe Margolis (@girlonetrack) September 20, 2018
I can't decide if this misses the point of The Handmaid's Tale, or encapsulates it completely. https://t.co/nSDeKpJN8T

— Petra Starke 🌟🗝 (@petstarr) September 21, 2018
Our society doesn't take the rape of real women seriously, why should they take the rape of fictional women seriously? https://t.co/aiKMn0N3xJ

— Molly Sanchez (@SeriousMolly) September 20, 2018
There were, however, those who thought people offended by the costume needed to pull off their bonnet and see the intended irony, while others reminded the retailer that they were selling additional problematic costumes.
If you can't see the irony in the costume…I don't know what to tell you. Do you need to be reminded that when a woman is sexually assaulted that one of the first questions she's asked is "What were you wearing?" Back of that trigger, turbo

— Colleen McCullough (@CMviolin) September 21, 2018
Uhm 🤔 😂Y'all been dressing as Native Ancestors since beginning of time this is Fiction🤔#TimeToMakeAHandmaidsCostume 😂 A Handmaid's Tale costume has been removed from sale following backlash https://t.co/eIWsGChpAg

— NativeKat (@powhatannative) September 21, 2018
Your Handmaid's Tale costume was misguided but kind of funny honestly. This Native American section erases genocide and rape and theft and turns it into… some sort of panty party?? DISGUSTING. @Yandy you're filth if you don't fix this. pic.twitter.com/npP2pQ53lE

— Talia Lavin (@chick_in_kiev) September 23, 2018
The website that sold the Sexy Handmaid's Tale costume also has a Sexy Anonymous NYT Op-Ed costume pic.twitter.com/eM8wMFjzMI

— Josh Billinson (@jbillinson) September 22, 2018
What did you think of the "Sexy Handmaid's Tale" costume? Did Yandy.com make the right call by pulling it?