Trump Toilet Paper Rolls Out In Mexico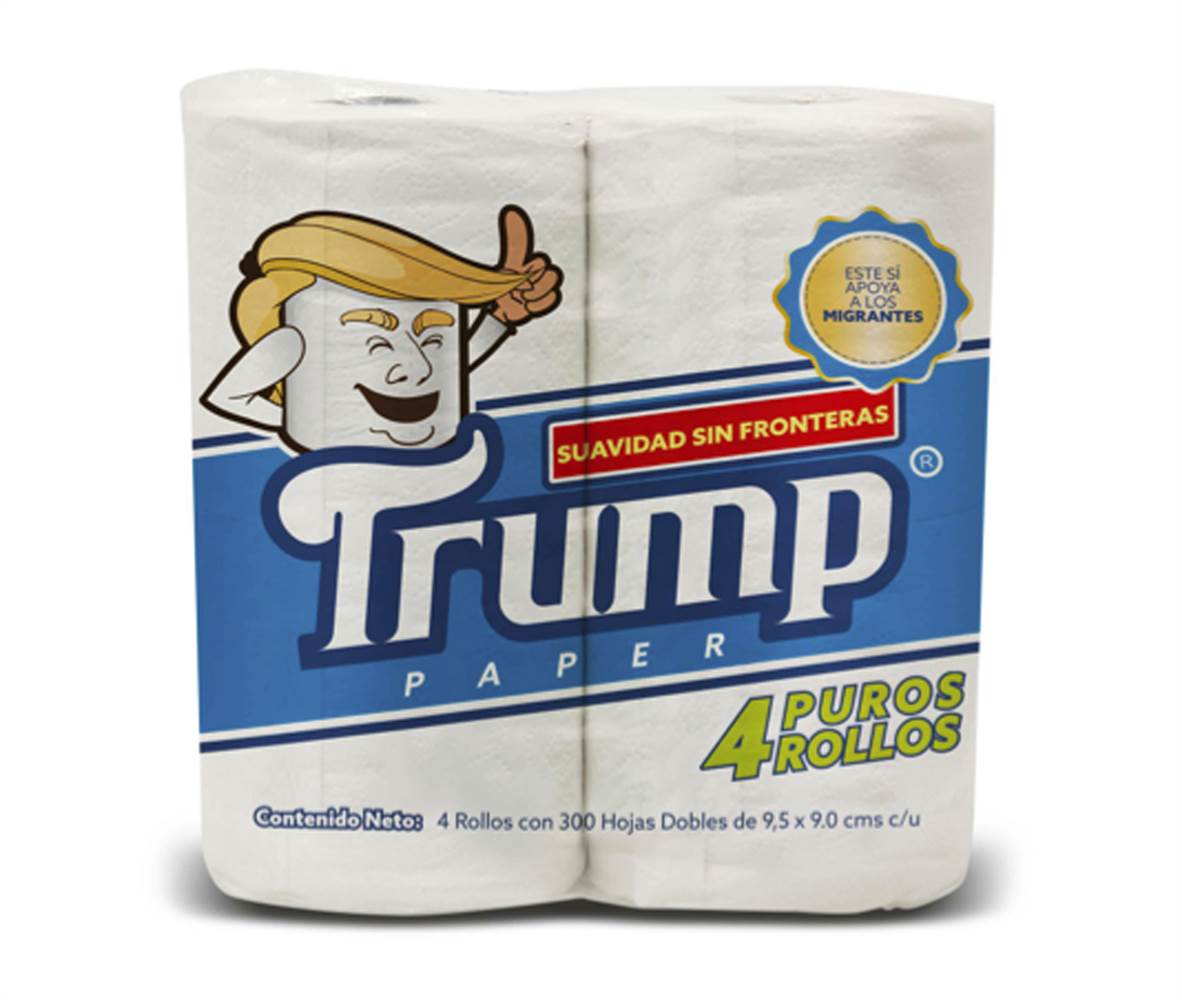 VOTE NOW! Is this Funny or Offensive?
Posted in:
Orange Flush
December 21, 2017 – While USA Today believes President Donald Trump isn't fit to clean the toilets in President Barack Obama's Presidential Library, one cheeky entrepreneur might soon have a golden throne of his own if his latest idea pans out. A Mexican citizen named Antonio Battaglia has proposed a line of Trump-themed toilet tissue he plans to have available for purchase in Mexico in the coming months. After Donald Trump took a hard line on immigration and using what some considered derogatory language about Mexicans in particular, Battaglia began looking for ways for his countrymen to fight back with their wallets.
"It was a nuisance for me so I started looking for a way to make an impact, not in a mocking or vengeful way, but in a positive way."
The grandson of a famous professional soccer player, the Mexico-based attorney settled on the toilet paper once he discovered the Trump name had already been licensed in his country for the items he was initially interested in making, like shoes and apparel. Advertising "Trump Paper" under the slogan "Softness without Borders", a portion of the proceeds will be directed to aid the people most severely impacted by Trump's hardline immigration policies which have seen surging numbers of immigration-related detentions and an overall chilling of foreign travel and business tourism into the United States. Said Battaglia:
"What I want is for it to be useful to support migrants and victims of deportation. At the outset, I hope to allocate 30 percent of the profit to organizations in Guanajuato."
A mock-up of the proposed product features a likeness of Trump complete with trademark swooping blonde pompadour and grin. As yet, the notoriously litigious Trump Organization brand has made no comment about the new product's design or branding but the initial batch of Trump rolls is scheduled for production and depending on consumer response may expand operations. In the meantime, the product is already facing competition. A brand of toilet paper printed with some of Trump's more infamous tweets is sold out according to online retailer, Amazon. No word on whether the "puro rollos" will be make it over the border wall into the United States.
Is Trump Toilet Paper Funny or Offensive? VOTE and COMMENT now…