Gun Bras Target Female Shoppers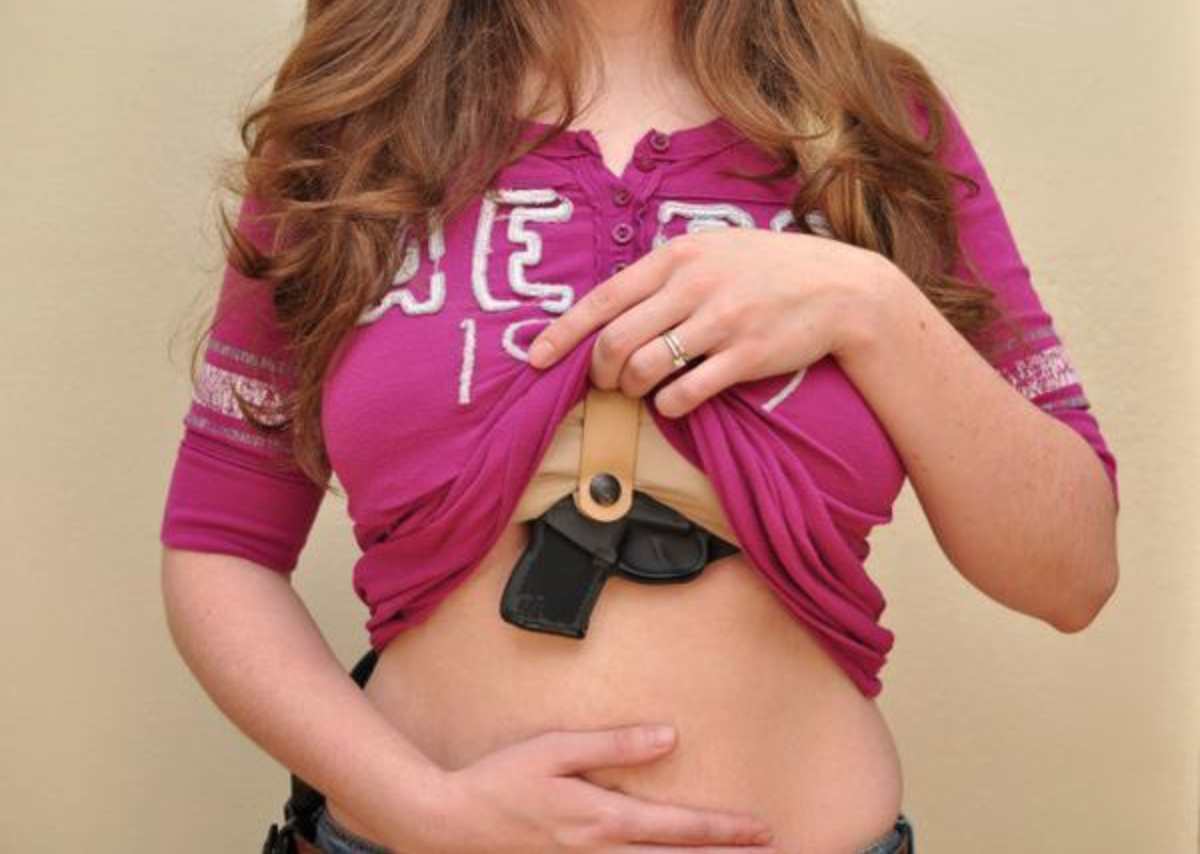 VOTE NOW! Is this Funny or Offensive?
Posted in:
Welcome To (S)Hooters
December 23rd, 2017 – According to some "men's interest" websites, two of America's favorite objects, guns and women, have converged yet again in the form of a hot "trend." The "Gun Bra," wherein twenty-something women on the internet hold firearms over their bare breasts is unsurprisingly a thing. One of the more popular social media portals to this subset of American gun culture is the Girls with Guns Twitter page. Consisting largely of women in skirts and halter-tops, if anything, the account asks:
"Is there anything more sexy than a beautiful woman with a gun?" Based on the scores of conventionally attractive women brandishing firearms the answer appears to be "no."
Similar accounts with creative titles like "Girls and Guns" and "Girls&Guns" and "Tactical Girls" appear to follow the same business model of using guns as a pretext to post pictures of scantily clad women.
While the NRA is seemingly content to sell t-shirts to "girls that like to shoot," some companies have decided to cut to the chase selling gun holster/bra combos online. Promising to "change the way women carry their guns," the "
Flashbang
" bra holster lets firearms enthusiast with ovaries walk with the confidence only a concealed deadly weapon can provide. Offering safe and quick access to the weapon the bra holster makers guarantee comfort, convenience and concealment.
For women with different…endowments, manufacturers go on to advise that while a "larger bust line improves concealment, a looser shirt with a pattern on it or a bit of fullness can help a woman with a more athletic physique to conceal the firearm."
A company called Undertech even offers both tank top and half tank version of a concealment holster for the well-armed modern woman.
Internet comments are still free, for now, so weigh in on this ballistic bust business. Funny or Offensive? Vote and comment now…