Fendi Pulls $990 "Vulva" Scarf After Being Mocked Online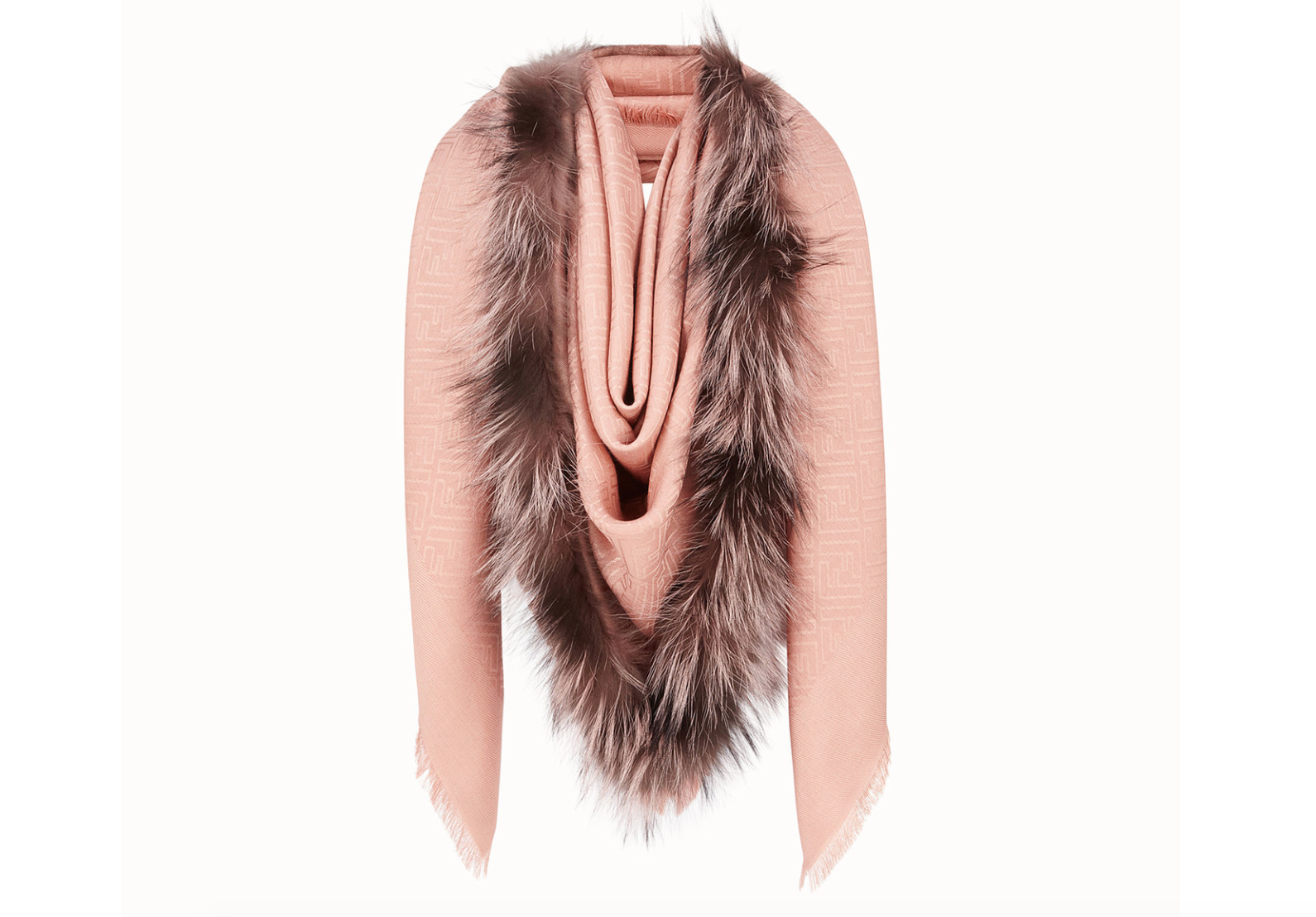 VOTE NOW! Is this Funny or Offensive?
Posted in:
Vulva Vibes
November 2nd, 2018 – If you have $990 lying around and don't mind looking like you're being birthed out of a scarf, Fendi has the accessory for you. The Italian luxury fashion company debuted a new scarf for their fall collection, but people didn't think "luxury" they thought "labia," because, well, the item actually looks like a vulva.
Created from fox fur and silk-wool material, the "Touch Of Fur" shawl had fashion fans scratching their heads. From the pink coloring of the layers to the fur outline, there was just too much material (literally and figuratively) to not make some jokes.
The scarf may not be politically correct, but Twitter users were quick to point out that it was anatomically correct – especially if you flipped it upside down.
— Not Siri. Not Syree. (@SireLeoLamar) October 13, 2018
The color isn't flattering on me, but, otherwise, I'm here for a scarf that recalls my emergence from my mother's body.

((👶🏼))https://t.co/W4UNIogT34 — Vote November 6th (@leahmcelrath) October 15, 2018
To the people going "ew":

Although this scarf might be over the top and not something you want to wear, there's nothing "ew" about women's vulvas. P.S. I would totally wear it if it came in a deep pink like fushia, lol. — Vote November 6th (@leahmcelrath) October 15, 2018
'I'm sick and tired of wearing clothes that don't look like vulvas' https://t.co/xrjccTIRJX

— Kristin Grogan (@KristinGrogan) October 15, 2018
I stan a Fendi vulva scarf https://t.co/pF29KWqzTc

— Emma Hope Allwood (@emmahopeall) October 16, 2018
Judging by the fact that Fendi no longer sells the pink version on their website, the brand seems to have heard the reactions loud and clear. Don't worry, you can still be born again in red or blue. The fashion house hasn't responded to media requests for comment, but the public still has plenty to say.
After the jokes landed, people also drilled Fendi for still using fur.
So? There are phallic symbols all over the place, so I'd say we're overdue for a vulva scarf. I don't care that it looks like a vulva, but I do care that it has real fox fur on it. Killing a fox for a scarf is wrong.

— Linda Goodliffe (@lindagoodliffe) October 15, 2018
@Fendi love your new vulva scarf made with animal fur! So….Neanderthal-chic! #fuckfur

— FarrahT (@farrrrah1991) October 15, 2018
The first headline I read "#Fendi scarf looks like a vulva" – but honestly, all I wanna know is why real fox fur was used? 🤔😕😔

— – Gabriella Bonini (@GabyBonini) October 15, 2018
Fendi may have scrapped the scarf, but other online retailers are still selling the vulva version. FARFETCH has even sold out of the pink beauty, so maybe you can raid the closet of one of your rich friends.
What did you think of the "vulva scarf?" Was Fendi's fall fashion Funny or Offensive? Vote and comment now…