Will Smith Slaps Chris Rock at Oscars Over Jada Joke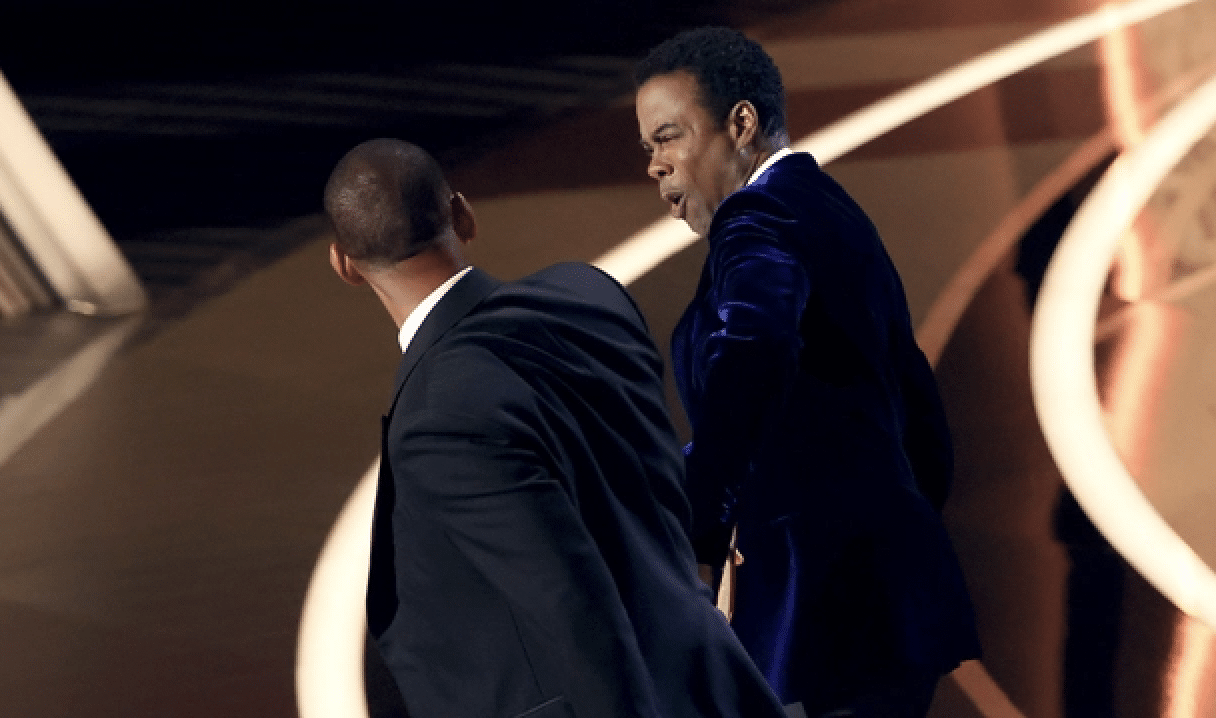 VOTE NOW! Is this Funny or Offensive?
Posted in:
March 27, 2022 – If the Academy Awards were trying to break out what their recent history of being boring, they succeeded. Chris Rock made a joke about Jada Pinkett Smith being bald – "Jada, I love ya. G.I. Jane 2, can't wait to see it," Rock said with reference to Pinkett Smith's appearance. Following the jab, Will Smith got up out of the audience, went onstage, and slapped Rock. The live audience and viewers at home were confused as to whether or not what they just witnessed was a joke. Smith returned to his seat and yelled at Rock, "Keep my wife's name out of your fucking mouth!"
UNCENSORED WILL SMITH FOOTAGE AS SHOWN ON AUSTRALIAN TV pic.twitter.com/NcRfdjWxqe

— David Mack (@davidmackau) March 28, 2022
Pinkett Smith announced last year she shaved her head after struggling with alopecia. The actor said in an Instagram post, "Now at this point, I can only laugh… y'all know I've been struggling with alopecia. Just all of a sudden, one day…it just showed up like that. Now, this is going to be a little bit more difficult for me to hide. So, I thought I'd just share it so y'all not asking any questions…Mama's gonna have to take it down to the scalp so nobody thinks she got brain surgery or something. Me and this alopecia are going to be friends … period!"
Later in the evening, Will Smith won Best Actor for his performance in King Richard. "Richard Williams was a fierce defender of his family," Smith said during his speech. He later apologized to the Academy and his fellow nominees for his actions earlier in the evening.