YouTuber Logan Paul Faces Backlash After Saying He'll 'Go Gay' In March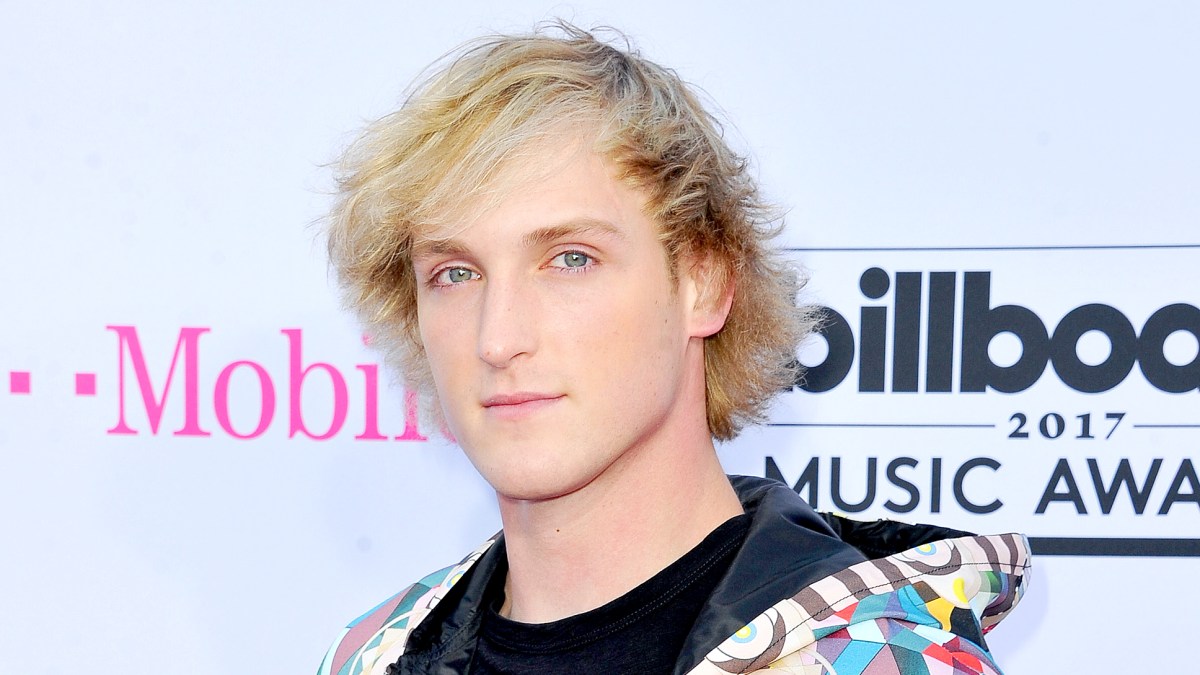 VOTE NOW! Is this Funny or Offensive?
Posted in:
Gay for Pay
January 15th, 2019 – Logan Paul has caused controversy in January for saying he plans to "go gay" in March. The Youtube personality has managed to stay in a controversial spotlight pretty consistently over the years as he amassed an online following of over 18 million subscribers.
The most recent incident happened while recording "Impaulsive," the podcast he launched last November. Paul and his co-host, Mike Majlak, were talking about their 2019 resolutions when going vegan and being sober in January turned to being "fatalistic" in February. (Read: eating steak and drinking a bottle of Tito's.)
When asked what would happen in March, Logan declared:
"So it's male-only March. We're going to attempt to go gay for just one month."
The crew pauses for a second before laughing at the idea. Majlak then clarifies the idea by adding:
"For one month…and then swing…and then go back."
The moment quickly passed, and the team moved on to discuss this year's Coachella lineup. Over on Twitter, however, people were less excited to discuss Childish Gambino and more so ready to dissect the "go gay" resolution.
While some people found the comment to be a lighthearted joke (an par for the course for the kind of content Paul produces), others thought it crossed a line. They went on to say that going gay for one month implies that LGBTQ members have a choice and that this approach shows that Paul doesn't understand the very real threats and difficulties gay people face every day.
Daniel Preda, partner of YouTuber Joey Graceffa, quickly spoke out saying the comment proves Paul has learned nothing over the past year and suggested he let his massive platform be used as a voice for the marginalized during March.
Perhaps for the month of March instead of baiting the gay community you can use your massive platform as a voice for those LGBT+ who have no voice and resort to suicide and self-harm. Just a suggestion @LoganPaul

— Daniel Preda (@MisterPreda) January 11, 2019
GLAAD, a leading organization fighting for LGBTQ acceptance, also joined the conversation with a simple correction for Paul.
"That's not how it works, @LoganPaul."
Following their tweet, Paul responded with an all too familiar "sorry not sorry." He said he simply chose the wrong words and asked someone from GLAAD to come on his podcast.
Not everyone was buying the apology, though, instead saying this was just another part of the attention-getting process and that GLAAD shouldn't help promote his videos.
very poor choice of words… my fault. let's get together and talk about it on my podcast next week? https://t.co/Ki8RKgMJOO

— Logan Paul (@LoganPaul) January 12, 2019
This is exactly what that Tool wants EVERYONE talking about him. This guy stays saying and doing these absolute horrid things as to stay relevant, be trending & the headline. What's that old Hollywood saying.."There's no such thing as bad press". DON'T be a sucker GLAAD

— JG (@JDGunn) January 12, 2019
he's not exploring his sexuality. he's mocking gay men and using the lgbt community as a publicity stunt for views, and on top of that, is promoting the false belief that being gay is a choice to his young and impressionable audience.

— daniel ☆ (@itsmyvagina) January 11, 2019
People get killed daily for being gay.

Being gay is criminalised in 70+ countries.

Marrying someone of the same sex is still illegal in countless places.

Gay kids are kicked out, turned away and disowned.

But sure, be 'gay for a month', Logan Paul. See how you enjoy that.

— phee | 26 (@posiesalvarez) January 12, 2019
LOL why is @LoganPaul getting hate for saying he would go GAY for a month ?

Whoever is complaining about this needs a life… literally the dumbest thing to get offended by. ITS NOT OFFENSIVE AT ALL!

— KEEM 🍿 (@KEEMSTAR) January 12, 2019
Paul's latest stunt comes almost a year to the day when he got a lot of heat, and YouTube briefly cut ties with him, for filming a goofy video of a suicide victim in Japan. He went dark for a while after releasing a lengthy apology video but eventually returned to his online antics.
Logan paul: "Ive learned & grown as a person and am working on a better me" then says hes going gay for a month like its some sort of trend. Dont be fooled by apology videos. Any person capable of half of what hes done is a reminder thats in them to do these things to begin with.

— Daz Black (@daz_black) January 11, 2019
"Impaulsive's" YouTube page describes the podcast as "the world's greatest, most thought-provoking, mentally stimulating podcast in the history of mankind… hosted by a bunch of idiots." It currently has over 1.1 million subscribers.
What did you think of Logan Paul's "go gay" March resolution? Do you think YouTube should continue to let him monetize his content?