14 Outrageous 4th of July Memes To Light Up Your Independence Day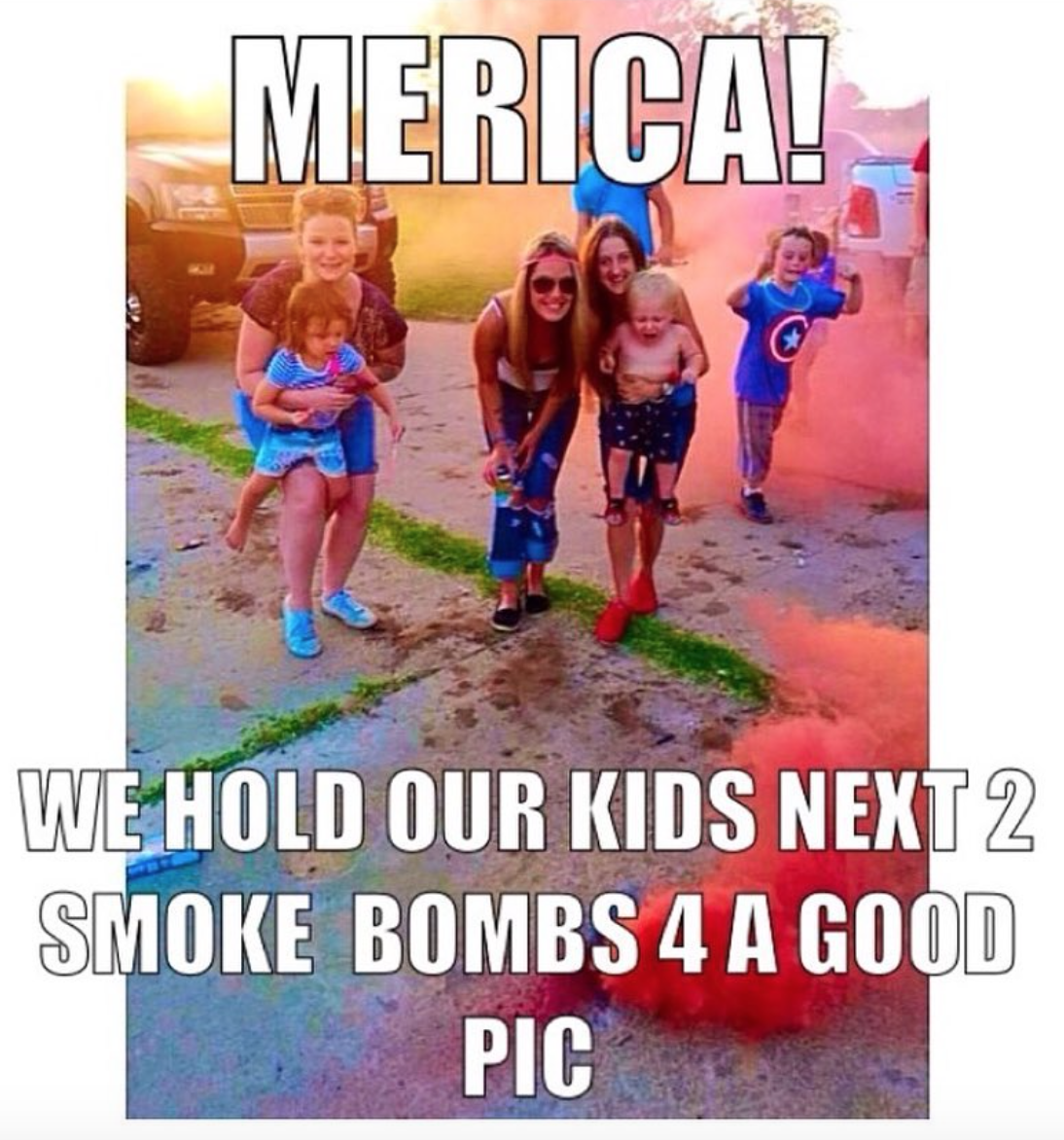 VOTE NOW! Is this Funny or Offensive?
Posted in:
'Merica Memes
July 4th, 2017 – It's that time of year again when we celebrate our independence by wearing American flag-printed bikinis, grilling all the hamburgers, and posting the exact same fireworks photos on Facebook. And memes. We also post a lot of patriotic-themed memes. No holiday seems to be immune from the meme treatment, and the 4th of July seems to attract plenty more with equal parts humor, pride, and irony.
Whether it's realizing that we put our children next to explosives just to get a fun 4th of July family photo or realizing that Americans actually eat Mountain Dew Dorito cupcakes, these memes help us ring in our country's birth.
Take a look at the 14 most fiery 4th of July memes we could round up.
1. Don't worry, honey!
2. Tastes like freedom.
3. Summer school lessons.
4. Bald eagle is available to hang.
5. July 5th: see a doctor.
6. Our national language?
7. Jeff Goldblum patriotism snub.
8. It's not you…it's just that…it actually is you.
9. Favourite 4th of July conversation.
10. Wait, what?
11. Take us back, Brits.
12. America, 2017.
13. But, officer, it's the 4th of July!
14. What are fireworks?
Are these 4th of July memes lighting you up or making you pop off? Funny or Offensive? Vote and comment below.