Amazon UK Removes Coronavirus-themed Halloween Masks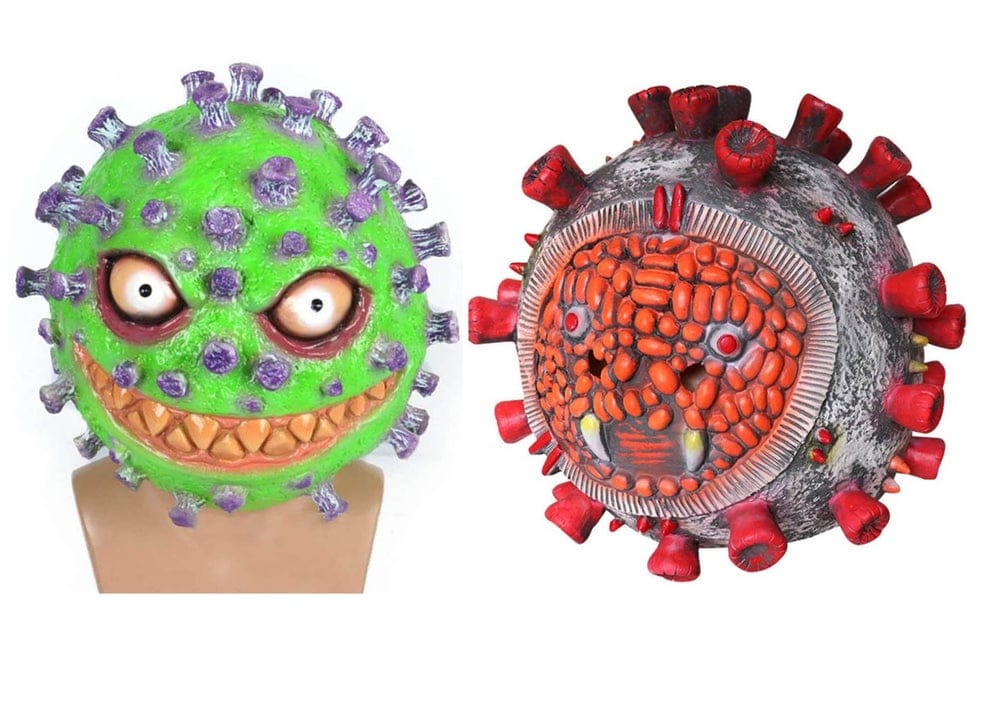 VOTE NOW! Is this Funny or Offensive?
Posted in:
Happy Halloween ¯\_(ツ)_/¯
October 7th, 2020 – Amazon is removing some Coronavirus-themed Halloween masks after a UK-based charity deemed them more insensitive than spooky. To date, more than 34 million people have been infected with COVID-19 around the world, but controlling both the virus and people's attitude toward it have proved challenging.
While virus-themed Halloween masks are still readily available on US listings, Amazon has removed them from UK sites.
"All sellers must follow our selling guidelines and those who do not will be subject to action including potential removal of their account," the company said in a statement.
The Patients Association, an independent charity that provides services and support to those with medical needs, expressed concern that the sale of these items is making light of something deadly. The Halloween COVID masks come in green and red and resemble what the virus looks like under a microscope (with some added yuck for the holiday).
"These masks show a terrible lapse of judgement by the manufacturers and sellers, and I hope they will be removed from sale quickly," Rachel Power, chief executive of The Patients Association, said.
The COVID mask that is listed as "currently unavailable" on Amazon UK has some interesting product descriptions. Others, still available on US sites, also put a weird spin on a virus that has killed over 210,000 people in the US.
"Realistic looking: Hey guys ,do you want to stand out at your Halloween party?" one product listing reads. "How surprise your family and neighbors will be when your appeared at the door with a realistic Halloween mask? This realistic mask has funny look, creepy skin, details facial expression. It will offer you the best Halloween happiness and experience. Our horror virus mask with lifelike detail is scary enough that many small kids are afraid to come near."
In addition to COVID-specific masks, there are plenty of "virus/bacterial" Halloween costumes still on US Amazon links. Don't worry; most of them are smiling.
Despite the outcry and partial removal, some people aren't going so far as to say they should be banned entirely. And the idea that people would wear offensive masks around the Halloween season isn't anything new.
"Every year there's someone who thinks it's funny to wear a really distasteful Halloween costume. I wouldn't let my kids wear a COVID-19 mask, but I can't arbitrate whether or not Amazon should sell it," a spokesperson for the National Patient Advocate Foundation told Newsweek. "What I do know is that the millions of Americans who have had COVID-19 or lost someone to it deserve our compassion, support and respect. If anyone out there is upset about a distasteful costume, use that energy to donate to a local food bank while wearing a real mask."
Do you think these Halloween Coronavirus masks should still be available on Amazon?