"Gab" Provides A New Home For White Nationalists Banned From Twitter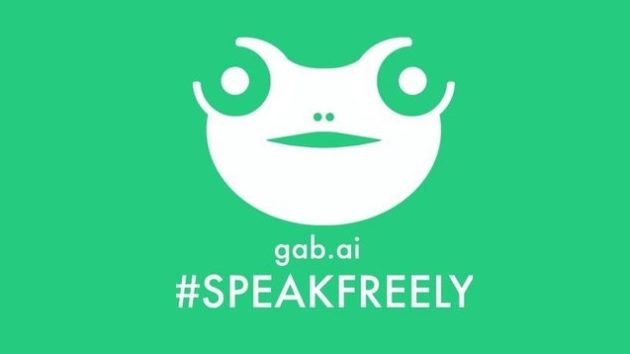 VOTE NOW! Is this Funny or Offensive?
Posted in:
Pepe At Home…Page
March 20th, 2017 – While some long for the days of cute animal, food and baby photos filling social media pages, others are fighting for free speech and indoctrination to be at the heart of creating new social media platforms. Following Twitter's crackdown on threatening hate speech, a new network has emerged with a mission to put people and free speech first.
Gab.ai is a seven-month-old social site that has framed its policies under the umbrella of political incorrectness being a First Amendment right.
"The fact still remains that here on Gab, what we want to do is we want to say to people, we're going to be honest and frank with you,"Utsav Sanduja, Gab's Chief Communications Officer told Mic. "Life's not pretty. Life's a mean and nasty place. Are we going to censor and give you delusions, or are we going to be frank with you like Uncle Frank?"
With a playground that allows and encourages free sharing of any view or any response to someone who disagrees with you, the site has found a growing population of white nationalists and those affiliated with the alt-right.
Matthew Heimbach, chairman of the Traditionalist Worker Party and an emerging leader of the white nationalist movement, was recently suspended from Twitter after a growing number of his anti-Semitic tweets were flagged. Heimbach, who calls to "remove the kikes; restore the Truth," says his movement doesn't promote violence, but that his actions have placed him as a top watched white nationalists by organizations such as the Southern Poverty Law Center.
Heimbach says he banks on controversy and a ban from Twitter will only allow more extensive alternatives to be created which will allow his message to be expressed more freely to more people.
Heimbach explained his suspension as "a continuation of Twitter's policy of banning Alt-Right accounts due to our success of using Twitter to promote White Nationalism. I am appealing my suspension, but am looking forward to begin using Gab, a social media network with a far superior Free Speech policy than Twitter." 
Gab currently has 160,000 users and 250,000 accounts on a wait list. And while CEO Andrew Torba says the goal of the site is to "empower millions of people to speak freely while Silicon Valley continues to double down on censorship," their community guidelines page uses similar language to Twitter. "Users are prohibited from calling for the acts of violence against others, promoting or engaging in self-harm, and/or acts of cruelty, threatening language or behaviour that clearly, directly and incontrovertibly infringes on the safety of another user or individual(s)" their fine print states.
Their fine print may be more for legal show as Mic's Melanie Ehrenkranz found when she signed up for an account for an investigative piece.
"When I joined, I found a barrage of Pepe memes, climate change denial, anti-Muslim rhetoric, sexist jokes and comparisons of Black Lives Matter to terrorist groups," she wrote. "Because this type of hateful conduct is permitted on the platform, the environment on Gab is significantly more vicious than on a site like Twitter. Gab is proud of its refusal to moderate just about anything."
Further complicating the social media brand, CCO Sanduja said Gab is now looking to diversify and expand its current demographic – targeting progressives, ethnic minorities, the LGBTQ community, those concerned with cyberbullying, members of the left and millennial women. Their plan of attack for this expansion is simply removing the "downvote" button, similar to the one used on Reddit. Sanduja says the change will make the site more inclusive after seeing trolls downvote simply for entertainment or in an attempt to harass women.
Ultimately, Sanduja doesn't want social justice warriors defining anything on the internet. "We believe users should have the right to express controversial views, so long as it does not break any laws," he said. Controversial views, however, can be seen as breaking the law if used as online harassment or cyberstalking in California, Illinois and Massachusetts, which is why this free speech debate seems to have no end in sight.
Do you think Gab pushing for a free speech agenda will provide more rights to Americans or will it open up the field to more threats and harassment? Give us your thoughts in the comments section below.