John Cleese Cancels University Appearance Over Hitler Controversy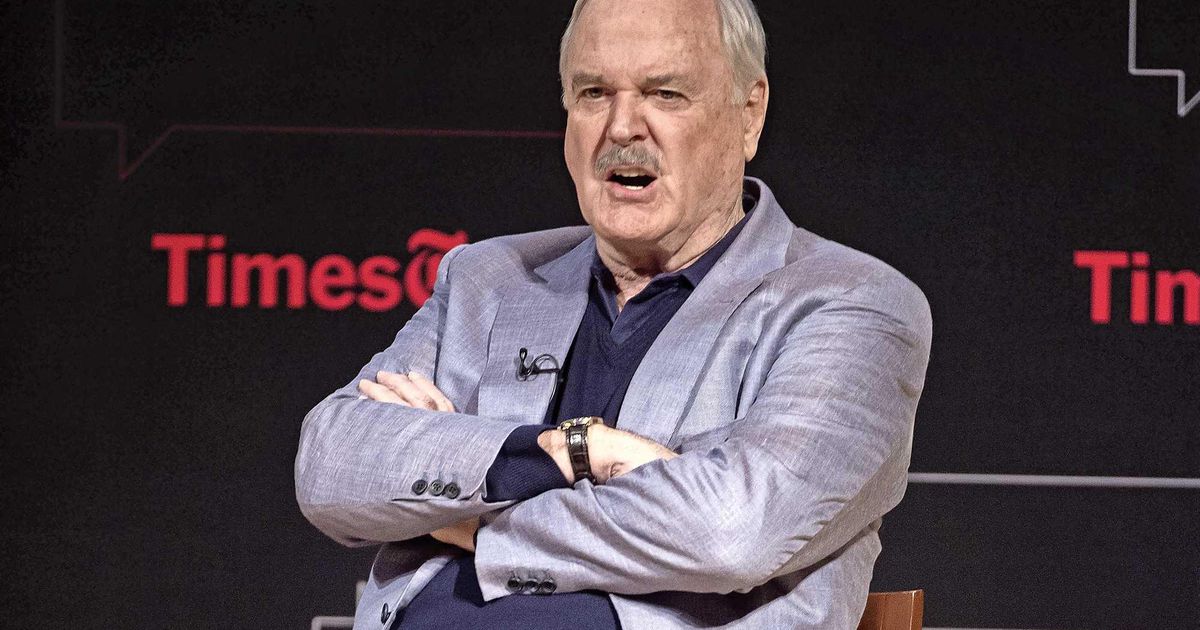 VOTE NOW! Is this Funny or Offensive?
Posted in:
Monty Python Co-Founder Bashes "Woke Rules"
November 10, 2021 – Actor and comedian, John Cleese, has canceled his upcoming appearance at The Cambridge Union Society after its banning of art historian, Andrew Graham-Dixon, over his impression of Adolf Hitler at a recent event. Ironically, The Cambridge Union is the The University of Cambridge's free speech and debate society boasting 70,000 worldwide members. Founded in 1815, it is the oldest debating organization in the world.
Graham-Dixon did his impression of Hitler during a Cambridge Union Society discussion about art and good taste. Cleese, co-founding member of Monty Python, cited his own previous impressions of Hitler as reason for his withdrawal as he stood in solidarity with Graham-Dixon. Cleese said via social media:
"I was looking forward to talking to students at the Cambridge Union this Friday, but I hear that someone there has been blacklisted for doing an impersonation of Hitler. I regret that I did the same on a Monty Python show, so I am blacklisting myself before someone else does…I apologize to anyone at Cambridge who was hoping to talk with me, but perhaps some of you can find a venue where woke rules do not apply."
I was looking forward to talking to students at the Cambridge Union this Friday, but I hear that someone there has been blacklisted for doing an
impersonation of Hitler

I regret that I did the same on a Monty Python show, so I am blacklisting myself before someone else does

— John Cleese (@JohnCleese) November 10, 2021
Cleese has offered differing opinions in the past on similar topics. In one he instance he defended being offensive in humor while in another besmirched those who relish the use of the term "snowflakes."