Sarah Silverman Talks 'Cancel Culture' Calling It 'Righteousness Porn'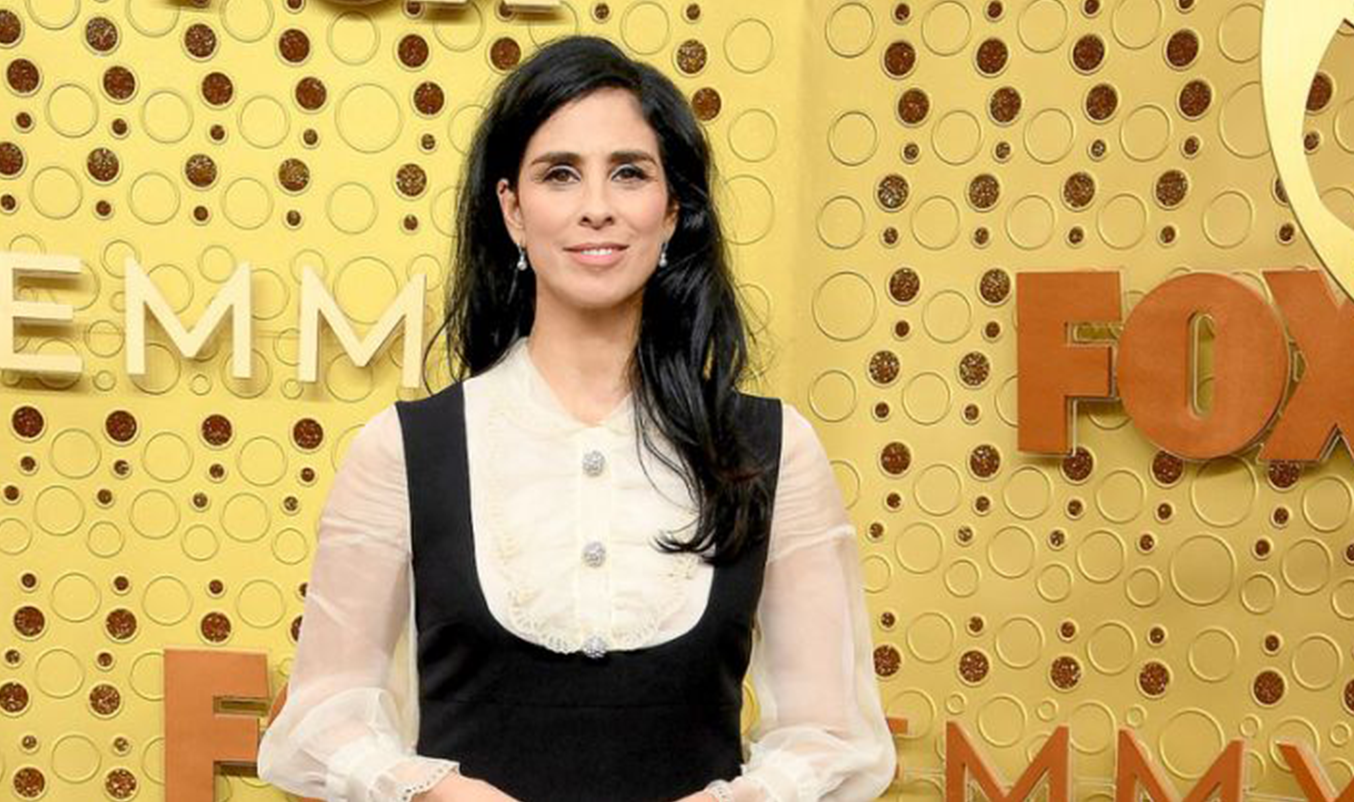 VOTE NOW! Is this Funny or Offensive?
Posted in:
"Nuance is gone. It's an odd time"
September 29th, 2019 – The Emmys may be over, but people are still nominating plenty of entertainers to be canceled. Among those continuing to thread the needle on the issue is comedian Sarah Silverman who dove into the topic on the red carpet last week saying "there's a kind of righteousness porn going on."
During an interview with Kelly Osbourne, Silverman opened up about dealing with past material being placed under the 2019 microscope as well as developing new content.
"As a standup, it's really odd," she said. "To talk about what's really going on, or to talk about the world as we decide to see it, or to push and see where the line is or go past it, is so oddly unacceptable."
The veteran comic was attending the award show as a nominee for her Hulu show I Love You, America and is no stranger to finding the nuance in offensive material. She has previously spoken about her perspective on why society often wants to quickly and permanently silence someone.
"As I draw lines in the sand — and I wish for other people on the left to do this too — you have to ask yourself, 'Would I want this person to be changed, or do I secretly want them to stay what I deem as wrong, so I can point to … myself as right?' " she told Bill Simmons on his podcast in August. "There's so much to be genuinely outraged by, but you have to say, 'Is the action I'm taking here creating change or creating further division?'"
The 2019 Emmy Awards delivered a lot of laughs but none were delivered by a host. Following the host-less 2018 Oscars (and a sorry-not-sorry from Kevin Hart), the Emmys decided to leave the dialogue solely to the presenters. Silverman told Osbourne that both the producers and comedians were responsible for that decision.
"I think comics are too scared to [host], but they aren't even asked to," she said while adding that she didn't want to hose because it's a "thankless" job.
Silverman went on to say that she doesn't like being "safe" in her comedy but does want to be "earnest." With Shane Gillis losing his new gig on Saturday Night Live over racist jokes he made last year on his podcast, the debate over intent of joke material is fresh in people's minds.
While Silverman didn't address Gillis' situation directly, she did end by saying she hopes the world of comedy can continue to be authentic as long as the audience can approach it with a little more nuance.
"There's such a difference between two people doing the same joke," she said. "One disingenuous and one where you know their heart and soul. Nuance is gone. It's an odd time, but I hope that comedy pushes through."
What do you think of Sarah Silverman's categorization of cancel culture as righteousness porn?