School Apologizes for Dictator and Terrorist Quotes in Yearbook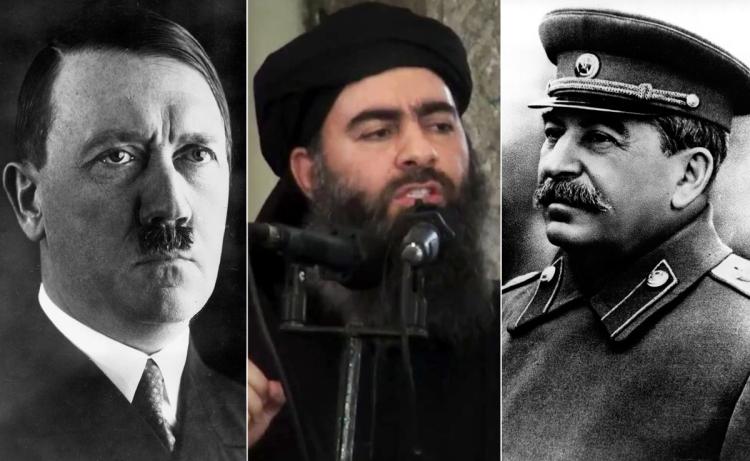 VOTE NOW! Is this Funny or Offensive?
Posted in:
YEAR BOOK SNA-FOO
May 31, 2016 – A Pennsylvania high school made headlines for all the wrong reasons after a series of questionable quotes appeared in the school's yearbook. Infamous homicidal maniacs, Joseph Stalin and Adolf Hitler and even a high ranking member of the terror group, ISIS, were somehow included in a section of "inspirational" quotes. School administrators of Quaker Valley School District had no answers as to why no one was able to properly attribute the quotes but were quick to apologize.
The school district also released a statement apologizing for the error stating, 
"We are well aware of the emotions this has conjured in many of our students and their families, and for that we are sorry."
The inspirational quotes included:
"Words build bridges into unexplored regions." – Adolf Hitler

"Ideas are more powerful than guns. We would not let our enemies have guns, so why would we let them have ideas?" – Joseph Stalin

"Be just: the unjust never prosper. Be valiant. Keep your word, even to your enemies." – Senior ISIS member, Abu Bakr al-Baghdadi
According to school senior Dominique Cagliuso:
"It makes the entire senior class look badly.It's also confusing how nobody caught it before it went out. It's one thing to have a silly quote from your favorite TV show, but to have a quote from dictators is disrespectful."
So senior year mischief or making mass murderers a punchline? Funny or Offensive? VOTE and COMMENT below…