Jokes Trump Make America Great Again Christmas Ornament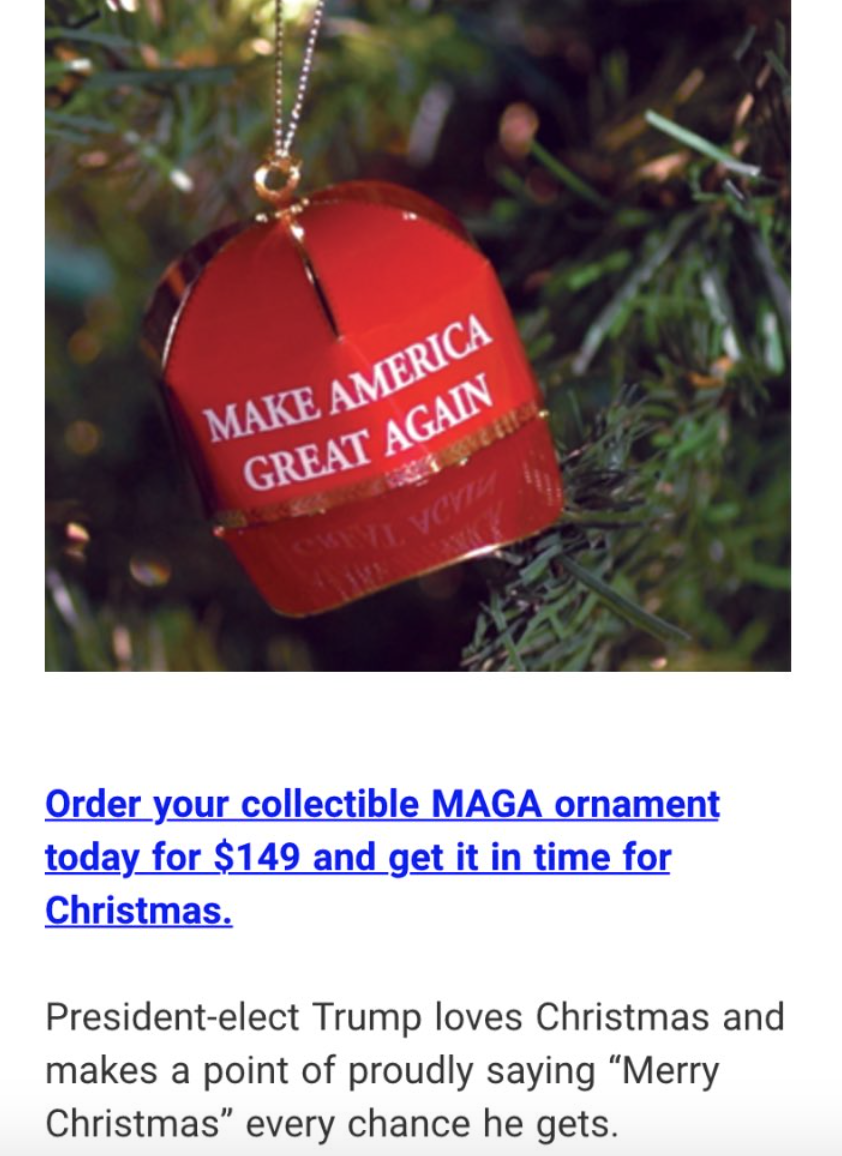 VOTE NOW! Is this Funny or Offensive?
Posted in:
Amazon First!
November 25th, 2016 – The Donald J. Trump campaign let its supporters in on a little early Christmas shopping on Wednesday. They sent out an email advertising a new ornament: the $150 Make America Great Again Red Cap Collectible Ornament. Made of brass and finished in 14 karat gold, the campaign-themed ornament was touted as "sure to make any tree stand out."
After being sold on Trump's campaign website, the iconic red hat made its way to Amazon, and that's where customer reviews became the true shiny object. It's safe to assume the majority of these reviews are an exercise in creative writing, but they quickly overtook the product page and earned the ornament a 1 1/2 star rating.
Customers took aim at the campaign, the vote recount, the Access Hollywood scandal, Trump's cabinet appointments and just about every other aspect.
However, even with 89% of the customer reviews currently being one star (and with one describing the ornament as "gaudy, ostentatious, and does not belong in any position on any branch of a tree or the government") they are now sold out. Only three are now available for re-sale at $224.99, and they're still for sale on Trump's campaign site. Maybe the joke is on those anti-Trump folks (as one five star review wrote: "Great product. Came with a bottle of sweet, sweet libtard tears.")
Do you think the customer review jokes of the Make America Great Again ornaments went too far? Vote Funny or Offensive below.