White House Correspondents' Association Chooses Historian Over Comedian For 2019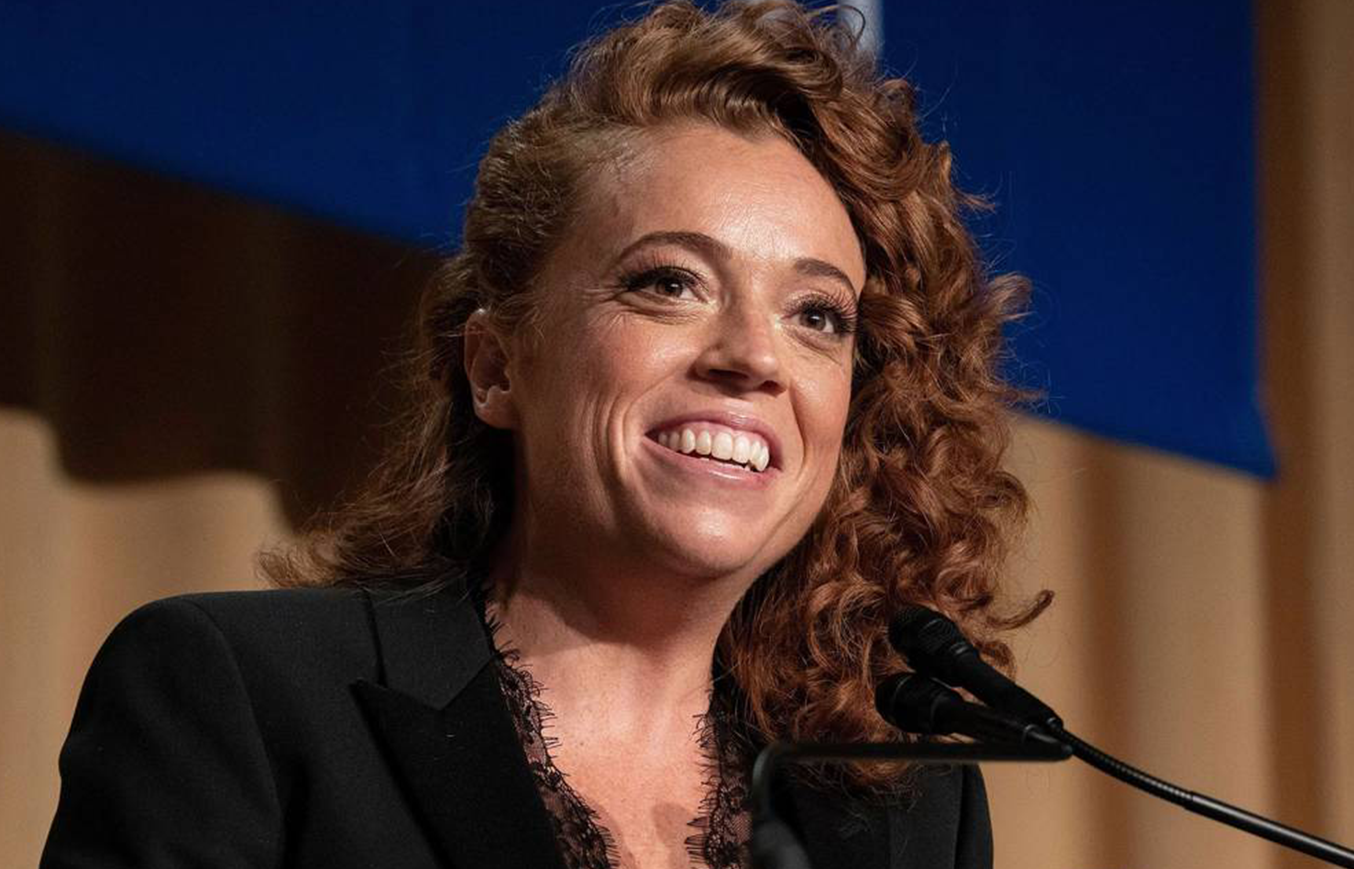 VOTE NOW! Is this Funny or Offensive?
Posted in:
Trump Probably Cool With This Schitt
November 19th, 2018 – The White House Correspondents' Association has chosen to go the safe route for their 2019 Correspondents' Dinner opting to book historian Ron Chernow as the featured speaker instead of the usual comedic selection. Olivier Knox, president of the WHCA and SiriusXM's chief Washington correspondent, made the announcement today following continued outrage over Michelle Wolf's hosting gig in April.
This is the first time in 16 years that the event won't feature a comedian roasting the president and the press corps. According to CNN, Knox had been getting feedback from fellow members about handing over the mic to a standup again. In years past, the ribbing of the current administration was a welcomed scene because it usually followed some zingers from the current president.
Donald Trump refused to attend the event in both 2017 and 2018.
In 2019, those who the president labels "the enemy of the people" may not hear too many jokes but Chernow has promised that his history lessons won't be too dry. He's known for his biographies of George Washington, Alexander Hamilton, J.P Morgan and John D. Rockefeller and was a historical consultant on Lin-Manuel Miranda's Hamilton. 
"The White House Correspondents' Association has asked me to make the case for the First Amendment and I am happy to oblige," he said. "Freedom of the press is always a timely subject and this seems like the perfect moment to go back to basics. My major worry these days is that we Americans will forget who we are as a people, and historians should serve as our chief custodians in preserving that rich storehouse of memory. While I have never been mistaken for a stand-up comedian, I promise that my history lesson won't be dry."
Recent dinners have hosted Hasan Minaj (2017), Larry Wilmore (2016), Cecily Strong (2015), Joel McHale (2014), Conan O'Brien (2013), Jimmy Kimmel (2012), Seth Meyers (2011) and Jay Leno (2010) as featured speakers. But it was Wolf, in combination with an administration hostile toward both humor and a free press, that caused the most controversy.
Stephen Colbert riled up a lot of people in 2006 (drilling George W. Bush for photo-ops after 9/11 and Hurricane Katrina), and even forced the WHCA's hand the following year. They booked impressionist Rich Little in 2007 making the transcript very PG-friendly.
Next year's change is far more drastic. Some have called the transition from from Wolf to Chernow a capitulation to Trump – who just last week stripped a hard pass from CNN's Jim Acosta. Following the controversy over Wolf's act, Margaret Talev, the WHCA president at the time, spoke out against the comedian's jokes.
"Last night's program was meant to offer a unifying message about our common commitment to a vigorous and free press while honoring civility, great reporting and scholarship winners, not to divide people," she said. "Unfortunately, the entertainer's monologue was not in the spirit of the mission."
Knox has echoed a similar hopeful, middle of the road tone as he announced details for next year's dinner.
"As we celebrate the importance of a free and independent news media to the health of the republic, I look forward to hearing Ron place this unusual moment in the context of American history," he said. 
For her part, Wolf remains unapologetic.
The @whca are cowards. The media is complicit. And I couldn't be prouder. https://t.co/OOIFGuZ731

— Michelle Wolf (@michelleisawolf) November 19, 2018
Chernow will hold down the dais on April 27, 2019. Maybe Samantha Bee and the Full Frontal crew will bring the jokes by resurrecting 2017's "Not The White House Correspondents' Dinner."
Do you think losing a comedian at the White House Correspondents' Dinner will diminish the spirit of the night?