10 Outrageous St. Patrick's Day T-shirts For The Irish And The Irish-ish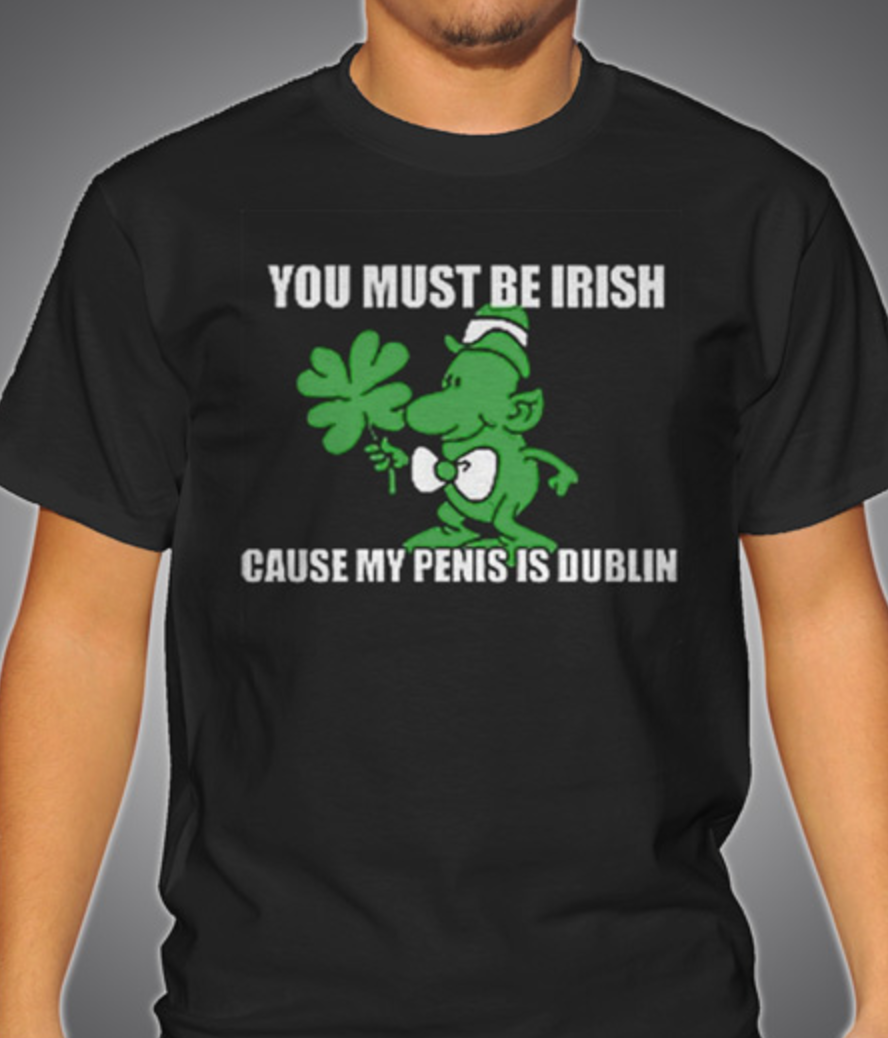 VOTE NOW! Is this Funny or Offensive?
Posted in:
Zero Lucks Given
March 13th, 2017 – On The Office, Michael Scott claims that St. Patrick's Day is closest that the Irish will ever get to Christmas. The misguided boss provided his own interpretation of the holiday and over the years he has found himself in good company as people partake in many different kinds of shenanigans on March 17th.
The celebration began in 1631, and in the late 1700s many of our modern-day traditions started taking shape. In 1762, the first New York City parade happened and in 1798, the year of the Irish Rebellion, the color green became the official color of the day. Many people also believe it was a New York social club that first served green beer at a St. Patty's Day celebration in 1914.
We're not sure the exact year that novelty t-shirts became a tradition, but we can assure you that in 2017 you'll be able to find plenty. Type "funny St. Patrick's Day tees" into Google and you'll find everything – cute, funny, gross, inappropriate and political fashion statements to wear this Friday.
Here are the 10 most outrageous ones we rounded up for your consideration:
You Must Have Read My Ancestry.com Results.
Maybe It's The Leprechaun Living In Mobile, Alabama.
Even The Nonprofits Are Getting In The Irish Spirit.
Gather 'Round, Kids!
The Hand Might Be Pointing Toward A Foot.
Bustle Has Some Things To Say About These Type Of Tees.
This One Actually Comes As A Baby Bib, Too.
If You Get Tired Of Drinking, This Tee Lets You Play Mad Gab.
We hope you have a Happy St. Patrick's Day, but before it arrives let us know what you think about these t-shirts. Vote Funny or Offensive!