GQ Puts The Bible on List of '21 Books You Don't Have to Read'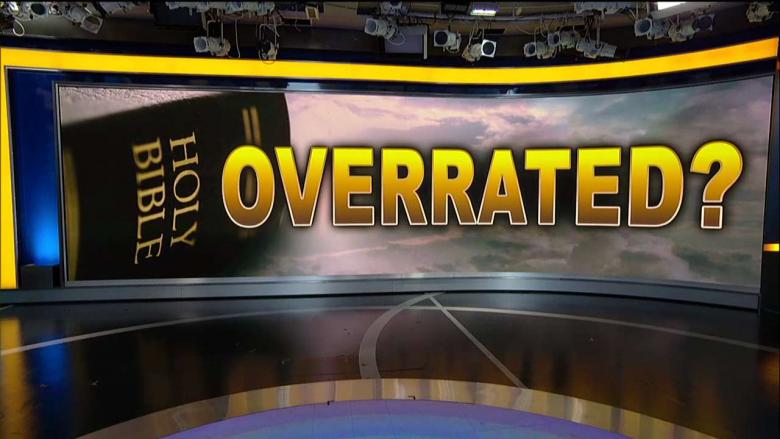 VOTE NOW! Is this Funny or Offensive?
Posted in:
Oh, Hell No
April 25, 2018 – GQ isn't seeking any atonement after including The Bible in its list of "21 Books You Don't Have to Read." The editors of the monthly men's magazine joined together to compile a rundown of "Great Books" that they believe haven't aged well. In addition to the good book, the team tells its readers that they can skip Lonesome Dove, The Catcher in the Rye, Dracula, and Adventures of Huckleberry Finn. 
"We've been told all our lives that we can only call ourselves well-read once we've read the Great Books. We tried," the editors wrote in their introductory paragraph. "We got halfway through Infinite Jest and halfway through the SparkNotes on Finnegans Wake. But a few pages into Bleak House, we realized that not all the Great Books have aged well. Some are racist and some are sexist, but most are just really, really boring."
The Bible landed at number 12, but no matter the ranking many followers of the Word haven't taken its inclusion sitting down. Christians on Fox News have hopped off the pew defending the Bible's content and touting its reach over the past 50 years.
Fox & Friends brought religious contributor Father Jonathan Morris to the program to further discuss the topic.
"It's just…to use their language 'foolish,'" Morris said. "Even if you don't believe that this is an inspired word of God, in the last 50 years 3.9 billion people have read this book. 3.9 billion Bibles have been published."
When asked what he believes was the motivation for this article, he went on to say that GQ has advocated for 21 books to be "digitally burned." They haven't. The writer for The Bible's entry did, however, use some pretty scathing language, which tripped up the hosts, to describe the Holy text.
"The Holy Bible is rated very highly by all the people who supposedly live by it but who in actuality have not read it," Jesse Ball writes. "Those who have read it know there are some good parts, but overall it is certainly not the finest thing that man has ever produced. It is repetitive, self-contradictory, sententious, foolish, and even at times ill-intentioned."
Throughout the article, the writers offer up alternative piece of literature for the ones they're taking off the curriculum. In place of The Bible, Ball suggests picking up a copy of Agota Kristof's The Notebook, "a marvelous tale of two brothers who have to get along when things get rough."
Wow. What a way for GQ to show this irrelevance. The bible is way more hip than GQ.

— Brian Houston (@BrianCHouston) April 23, 2018
If there is a person on the planet who cares what @GQMagazine has to say about literature, I'd love to meet that person. And pray for him. https://t.co/xJlWfH4m5P

— Eric Metaxas (@ericmetaxas) April 22, 2018
Okay GQ's review of the Bible cracked me up. Also GQ is 100% trolling. https://t.co/xy85rATK0E

— Laura Mahler (@lauramahler) April 21, 2018
What did you think of GQ putting The Bible on its list of books you don't have to read? Funny or Offensive? Vote and comment now…