Mother Angry At Daycare After Viral Video Shows Daughter Terrified of Easter Bunny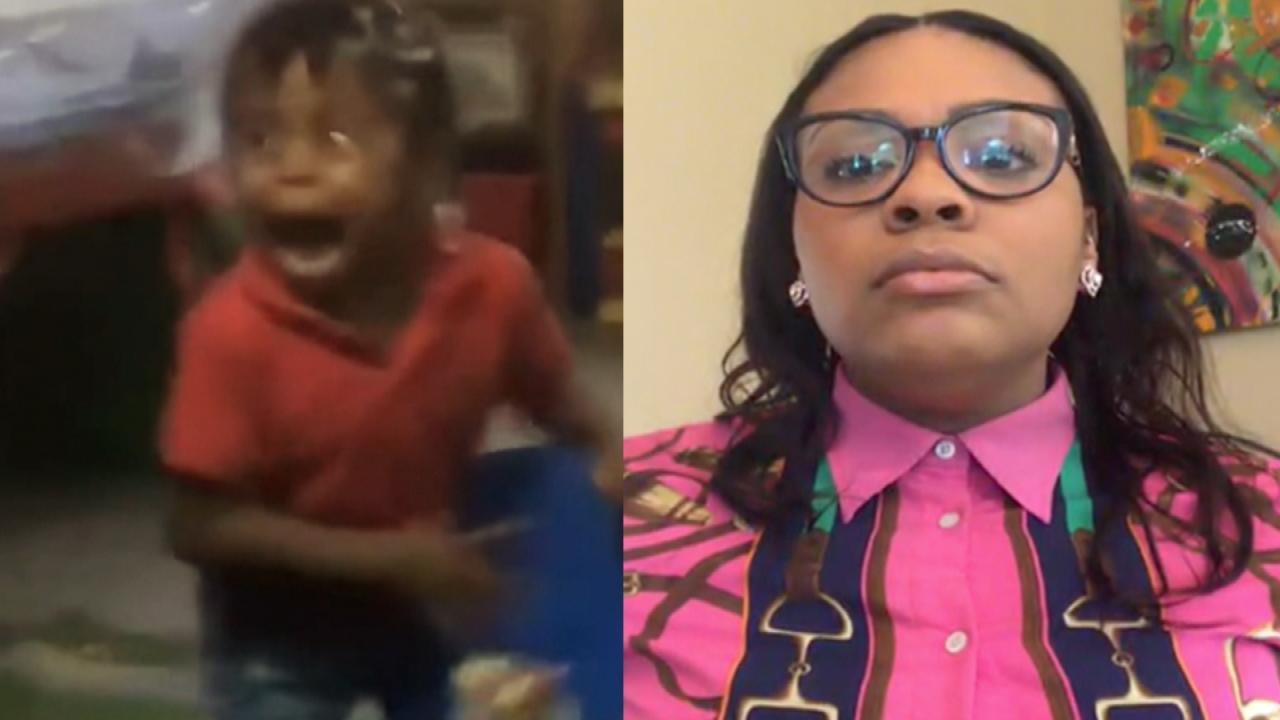 VOTE NOW! Is this Funny or Offensive?
Posted in:
Hopping Mad
April 6th, 2018 – A mother in Florida is outraged after her daughter appeared in a viral video with the Easter bunny. While that may seem like an innocent, playful moment at a daycare, it becomes a bit more complicated when Cassandra Bryson shared that she filled out a form denying permission for the daycare to photograph her child.
Bryson, mother of the two-year-old who attended Around the World Learning Center in Kissimmee, Florida, has been speaking out against the video after it gained national attention following Easter weekend.
"The world now knows my daughter as the screaming African-American baby, and it's become a racial issue online. It has gone to places that I couldn't have even imagined," Bryson said.
The clip was filmed by a 20-year-old daycare employee and shows the little girl absolutely terrified when the Easter bunny pops in for a surprise visit. After first appearing on Snapchat, the Internet did its thing and spread the video far and wide.
There were remixes showing the terrified tot, but instead of the Easter bunny, President Trump walked in the room. Jimmy Kimmel shared the video saying that this is exactly how someone should react when a seven foot tall rodent shows up at school.
The daycare owner has apologized to Bryson but won't comment publicly while she's still gathering information about how this incident happened. But from a mother's perspective, it's not only the fact that the daycare violated her wishes. Bryson says that people are laughing at her daughter's expense.
"I'm just hurt because you can see the distress in her face, and it's bringing millions of people so much joy and laughter," she told Today. "Someone's five seconds of entertainment or joy has caused my family a lot of distress."
"Someone's five seconds of entertainment or joy has caused my family a lot of distress." Mother of terrified two-year-old outraged after video of her daughter is shared without her permission pic.twitter.com/kbCFEKVhGa

— TODAY (@TODAYshow) April 6, 2018
Many parents and childcare professionals came to the family's defense saying they too would be upset about this unprofessional decision. Others, however, didn't think it was a big deal as many children have a similar reaction.
I had no idea about this video until now ? that it was on national news last night & today (thanks to her mother) so millions have seen it now vs. thousands! Also this is not the 1st child on Internet crying etc when they see a grown Easter ? google it..

— trader j (@tradejas) April 6, 2018
Bryson has pulled her daughter from Around the World Learning Center and hopes that some good will come from the viral video. She wants fellow parents to double check their own privacy agreements with daycares, and she also wants childcare providers to step back and realize that children should be treated with dignity and respect.
"It should be an eye-opener. This is not funny. My child is hurt," Bryson concluded. 
What did you think of the daycare filming the child without permission from her mother? Do you think it's still OK to laugh at the content knowing how upset the family has become?