Netflix Pulls 'Patriot Act with Hasan Minhaj' Episode At Saudi Arabia's Demand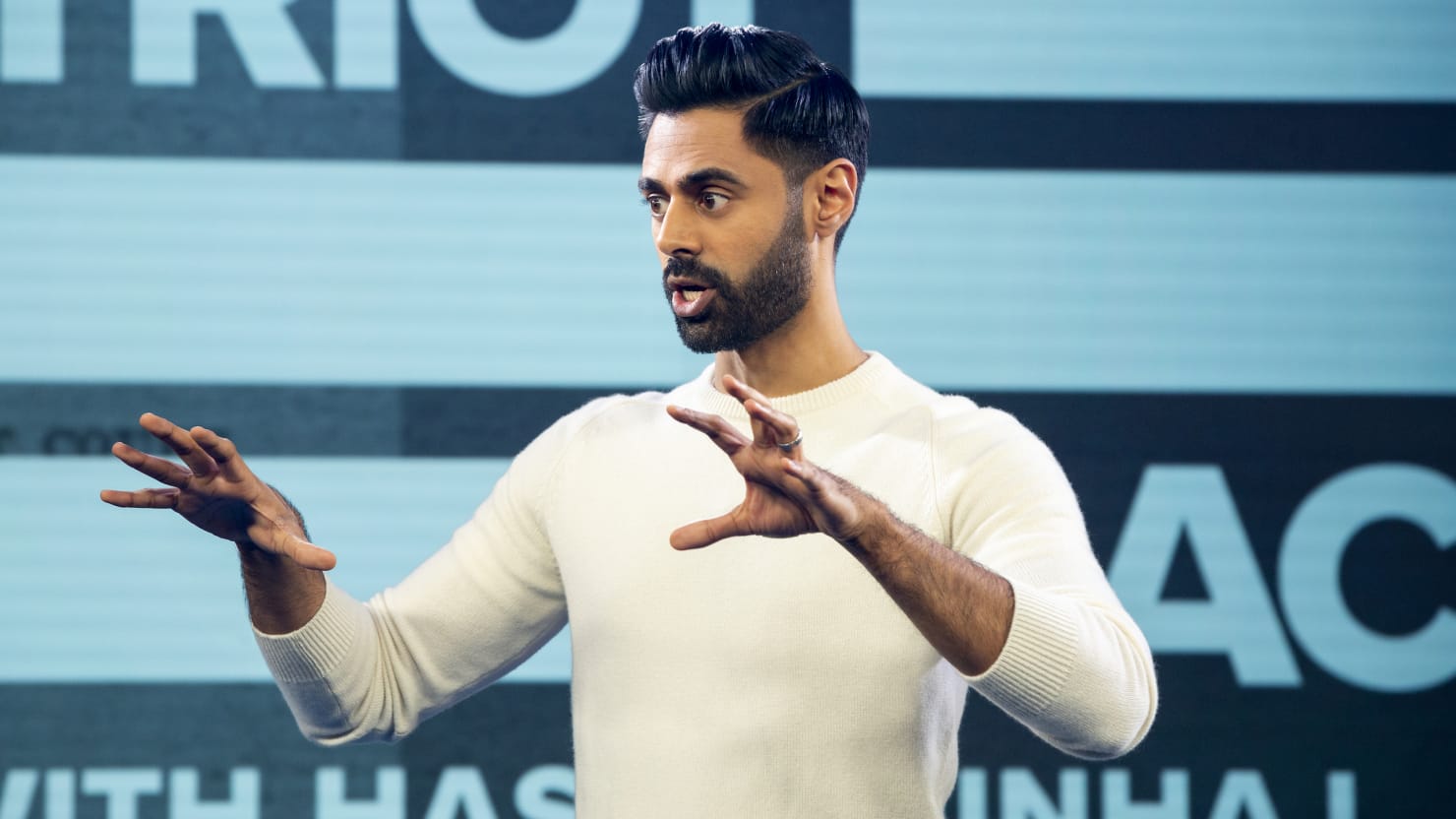 VOTE NOW! Is this Funny or Offensive?
Posted in:
Patriot Smacked
January 2nd, 2019 – Netflix has pulled a satirical episode from its streaming service in Saudi Arabia after authorities from the country's government objected to its attack on Crown Prince Mohammad bin Salman. Hasan Minhaj, the comedian who has hosted Patriot Act since October, held little back in placing blame on MBS for the brutal murder of Washington Post journalist Jamal Khashoggi.
Khashoggi was a U.S. resident at the time of his death and frequently published opinion pieces  critical of the new Crown Prince's regime. Saudi Arabia's account of the death changed several times following worldwide coverage, but they always maintained that MBS had no involvement.
The CIA and several U.S. officials concluded that, indeed, he ordered the killing. Minhaj, a Muslim American comedian who has performed on The Daily Show and hosted the White House Correspondents' Dinner, agrees with the CIA but said so in a bit of a different tone.
"This is the most unbelievable cover story since Blake Shelton won sexiest man alive," he joked to the live audience. 
The Saudi Arabia episode was originally released on October 28th and included a condemnation of the Crown Prince far beyond his alleged role in the killing of Khashoggi. Minhaj has earned high praise over the years for blending well-researched information with satirically-flavored jabs in a style similar to John Oliver on Last Week Tonight. 
The 28-minute segment details the U.S.'s long history of turning a blind eye to Saudi Arabia's human rights violations, MBS' corrupt means to amass power, the country's role in 9/11, and the Crown Prince's nickname in the region.
"Saudi Arabia was basically the boy band manager of 9/11. They didn't write the songs, but they helped get the group together."
"It blows my mind that it took the killing of a Washington Post journalist for everyone to go, 'Oh, I guess he's really not a reformer.' Meanwhile, every Muslim person you know was like, 'Yeah, no shit, he's the crown prince of Saudi Arabia.'"
"In Saudi Arabia, do you know what his nickname is? Abu Rasasa – which means 'father of the bullet.' That is the most  gangster name ever. Do you know what El Chapo means? 'Shorty.'"
"The war in Yemen is one of the worst humanitarian crises in the Middle East…by all accounts this is MBS' war. But if you ask MBS about it, he pulls a Shaggy and he's like 'hey, it wasn't me.'"
Netflix maintains that it still supports comedians' artistic expression but were forced to comply after it was threatened with prosecution under the Kingdom's cybercrime law.
The streaming giant would supposedly have been in violation of "production, preparation, transmission, or storage of material impinging on public order, religious values, public morals, and privacy, through the information network or computers." This crime could potentially be punishable by up to five years in prison and a fine of around $800,000.
"We strongly support artistic freedom and removed this episode only in Saudi Arabia after we had received a valid legal demand," a Netflix spokesperson said in a statement.
Karen Attiah, an editor at the Washington Post who frequently worked with Khashoggi, wants more answers from Netflix. Since news of the removal broke, she has praised Minhaj's work and expressed concern about what precedent this will set for other artists who speak out.
.@hasanminhaj of @patriotact has been a strong, honest and (funny) voice challenging Saudi Arabia + Mohammed bin Salman in the wake of #khashoggi's murder. He brought awareness about Yemen.

Quite outrageous that @netflix has pulled one of his episodes critical of Saudi Arabia. — Karen Attiah (@KarenAttiah) January 1, 2019
"When Jamal Khashoggi wrote about the need for free expression in the Arab world (and everywhere), that freedom is not just about journalists," she added. "It's about freedom for artists, comedians, cartoonists, musicians, activists and anyone who wants to express their views on society."
Minhaj hasn't spoken publicly about the removal, but he did tell the Atlantic the decision to produce the episode was weighed heavily by his family. The comedian is a new father who said airing the episode instilled a new sense of fear in him.
"There was a lot of discussion in my family about not doing it," he said. "I've just come to personal and spiritual terms with what the repercussions are."
The episode is still currently available in Saudi Arabia via YouTube. A follow-up Saudi segment, released by Patriot Act on December 9th, also remains up on YouTube and Netflix.
Do you think Netflix has set the wrong precedent for other comedic work that is critical of foreign countries?