Cross It Off Your Bucket List: You Can Stay In An Anus Hotel In Belgium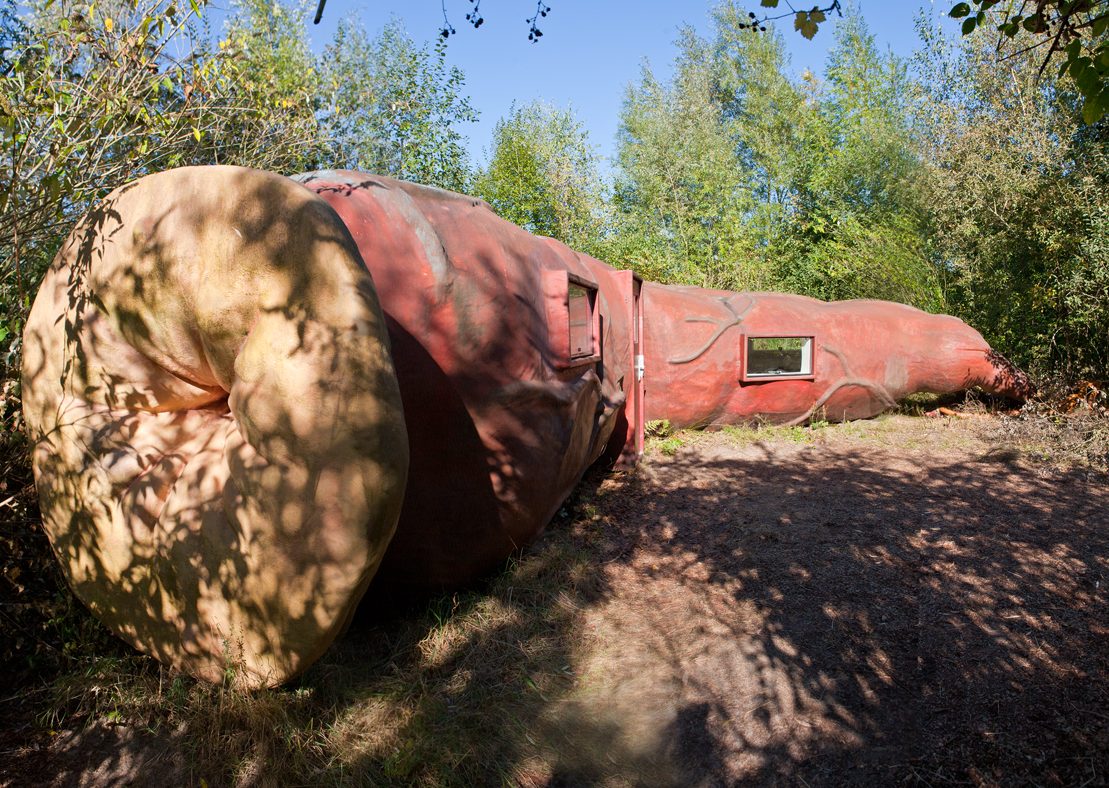 VOTE NOW! Is this Funny or Offensive?
Posted in:
No BS Here…It's Real
March 23th, 2018 – If you're an art lover, a wine lover and a lover of anatomical buttholes then you'll definitely want to book a night's stay at CasAnus Hotel in Stekene, Belgium. The hotel is located in the Verbeke Foundation Sculpture Park, a sprawling arts park which hosts over 20,000 visitors each year. Created by Dutch artist Joep Van Lieshou, CasAnus is a giant walk-through sculpture of the human intestine complete with massive bulging veins on the red textured exterior of the anus.
On March 16th, it's included in the Vini Ad Arte Romagan – "When Wine Meets Art Festival," so that means add "Wine Bar" to this butthole's amenities.
Alice Bown, the event's spokesperson, shared her thoughts on turning a traditional wine tasting on its head.
"After ten years of organizing 'classic' wine tastings, often very boring for both wine producers and visitors, we started thinking of different ways of experimenting with wines."
Points for originality. We doubt many wine aficionados can tout that they've sampled a rare Cabernet while admiring the interior of an asshole.
Part experimental art piece part oddity, the interior of CasAnus actually looks like a futuristic space hotel or an ice cave on the Star Wars planet of Hoth. Its stark white textured interior includes a double bed, shower, dining area and central heat all for the price of 120 Euros per night. And not to worry – breakfast is included, which may or may not help you forget you've slept inside a giant anus.
Would you bed down in an artistic interpretation of human anatomy? Funny or Offensive? Vote and comment now…