CNN vs Memes: The Battle For Story and Safety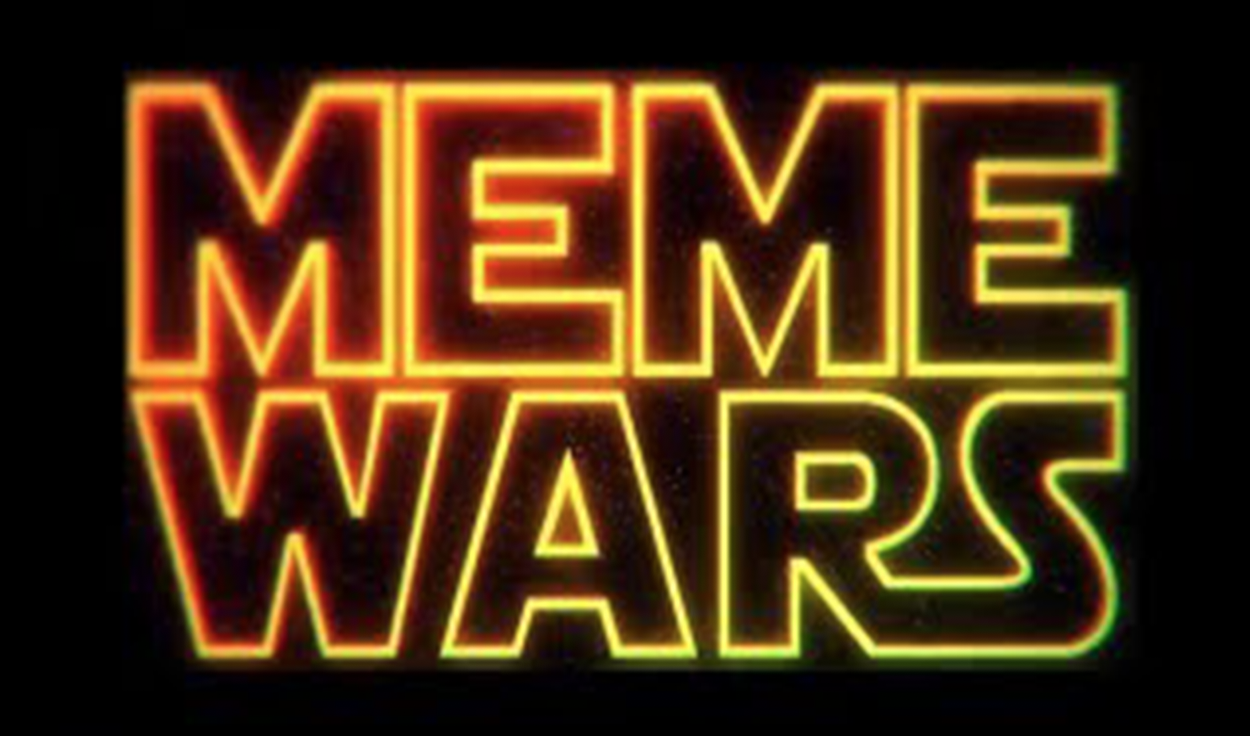 VOTE NOW! Is this Funny or Offensive?
Posted in:
"Somebody's gonna do something stupid at some point."
July 6th, 2017 – Political discussions have turned from questioning how presidential Trump's CNN bodyslam GIF was to the seriousness of inciting physical violence to CNN blackmailing a Reddit user back to threats of violence all within a few days. The only thing that seems to be moving faster than the escalating war between the media and Trump (and those on the far right) are the production of memes meant to represent a full scale war against CNN.
Just four days ago, President Trump tweeted a video of himself tackling a person outside a wrestling ring whose head, once belonging to Vince McMahon, was now a CNN logo. The video was from Trump's days working with the WWE and is now being used as a tool for the 71-year-old Commander-in-chief to take a stance against what he refers to as the "Fraud News Network."
Once that tweet took off, the source of video became the target.
Andrew Kaczynski, a CNN political reporter and leader of the KFile investigative team, published a story on Tuesday about finding the identity of the Reddit user who took credit for the CNN wrestling GIF. In a lengthy article, Kaczynski claimed that CNN was able to learn the real identity of "HanAssholeSolo" by determining "key biographical details, to find the man's name using a Facebook search and ultimately corroborate details he had made available on Reddit." 
Kaczynski tried to contact the user but was unsuccessful. Soon after, however, he made a public apology on the subreddit /The_Donald and deleted all of his other racist/anti-semetic posts.
"The meme was created purely as satire, it was not meant to be a call to violence against CNN or any other news affiliation," HanAssholeSolo on Reddit. "I had no idea anyone would take it and put sound to it and then have it put up on the President's Twitter feed. It was a prank, nothing more. What the President's feed showed was not the original post that was posted here, but loaded up somewhere else and sound added to it then sent out on Twitter. I thought it was the original post that was made and that is why I took credit for it. I have the highest respect for the journalist community and they put their lives on the line every day with the jobs that they do in reporting the news."
Kaczynski was then contacted by the user and had an interview with him where he is described as being nervous for his identity to come out. CNN chose not to name him but has taken extreme grief for the way they worded that decision.
"CNN is not publishing 'HanA**holeSolo's' name because he is a private citizen who has issued an extensive statement of apology, showed his remorse by saying he has taken down all his offending posts, and because he said he is not going to repeat this ugly behavior on social media again," Kaczynski wrote. "In addition, he said his statement could serve as an example to others not to do the same. CNN reserves the right to publish his identity should any of that change."
That last sentence sparked a new hashtag, #CNNBlackmail, and many posts had new CNN gifs/memes attached.
Soon the narrative became CNN threatening a 15-year-old kid to stop making memes in exchange for anonymity. Donald Trump Jr., and fellow opponents of mainstream media critical of the Trump administration, helped push that narrative as Kaczynski attempted to correct misinformation.
CNN specifically choose not to reveal this guy's identity and to say we threatened anyone is a total lie.https://t.co/f02hLaVRqu

— andrew kaczynski ? (@KFILE) July 5, 2017
FYI "HanAssholeSolo" just called me."I am in total agreement with your statement. I was not threatened in anyway." https://t.co/7se1B8Z29D

— andrew kaczynski ? (@KFILE) July 5, 2017
This line is being misinterpreted. It was intended only to mean we made no agreement w/the man about his identity. https://t.co/9FL6EvTikx

— andrew kaczynski ? (@KFILE) July 5, 2017
Correcting misinformation. HanAssholeSolo is an adult and not 15 which people have spread. https://t.co/BQ2QCDwZ0L

— andrew kaczynski ? (@KFILE) July 5, 2017
Again. HanAssholeSolo is not 15 or anywhere close to it. This is POTUS' son spreading misinformation. pic.twitter.com/AB98NLn7nc

— andrew kaczynski ? (@KFILE) July 5, 2017
The defense didn't make an impression on the users of Reddit, 4chan, Discord, and an uptick in CNN memes/GIFs grew dramatically.
Kevin Roose of The New York Times spoke with a user on Reddit named ShadowMan3001 who moderates /r/The_Donald and said memes were:
"'by far the fastest, and likely the most effective, means of spreading an idea'" in today's oversaturated media environment. He added that CNN's statement about possibly releasing the identity of the Reddit meme-maker was 'a glaring example of their absolute lack of not only journalistic integrity, but basic morality.'"

"The next meme war is upon us," NYT quoted one Discord user as saying, "and we will win."
The community members of these sites have begun to take up arms in the artistic sense but many are expressing concern over how far memes should go and how seriously they may be taken.
"The only thing I worry about is somebody getting hurt," a CNN insider told The Daily Beast, speaking on condition of anonymity because this person is not authorized to discuss internal network operations. "These far-right trolls are really threatening people and coming after people. Somebody's gonna do something stupid at some point.

People really, really worry about the safety of all the prominent people who represent us on the air, and the people who are breaking news they don't like, or people in senior management…I fear for all of them."
What do you think of the meme war against CNN? Is it warranted? Is it truly dangerous? Give us your thoughts.