George Lopez Screams At Fan Offended By Latino Joke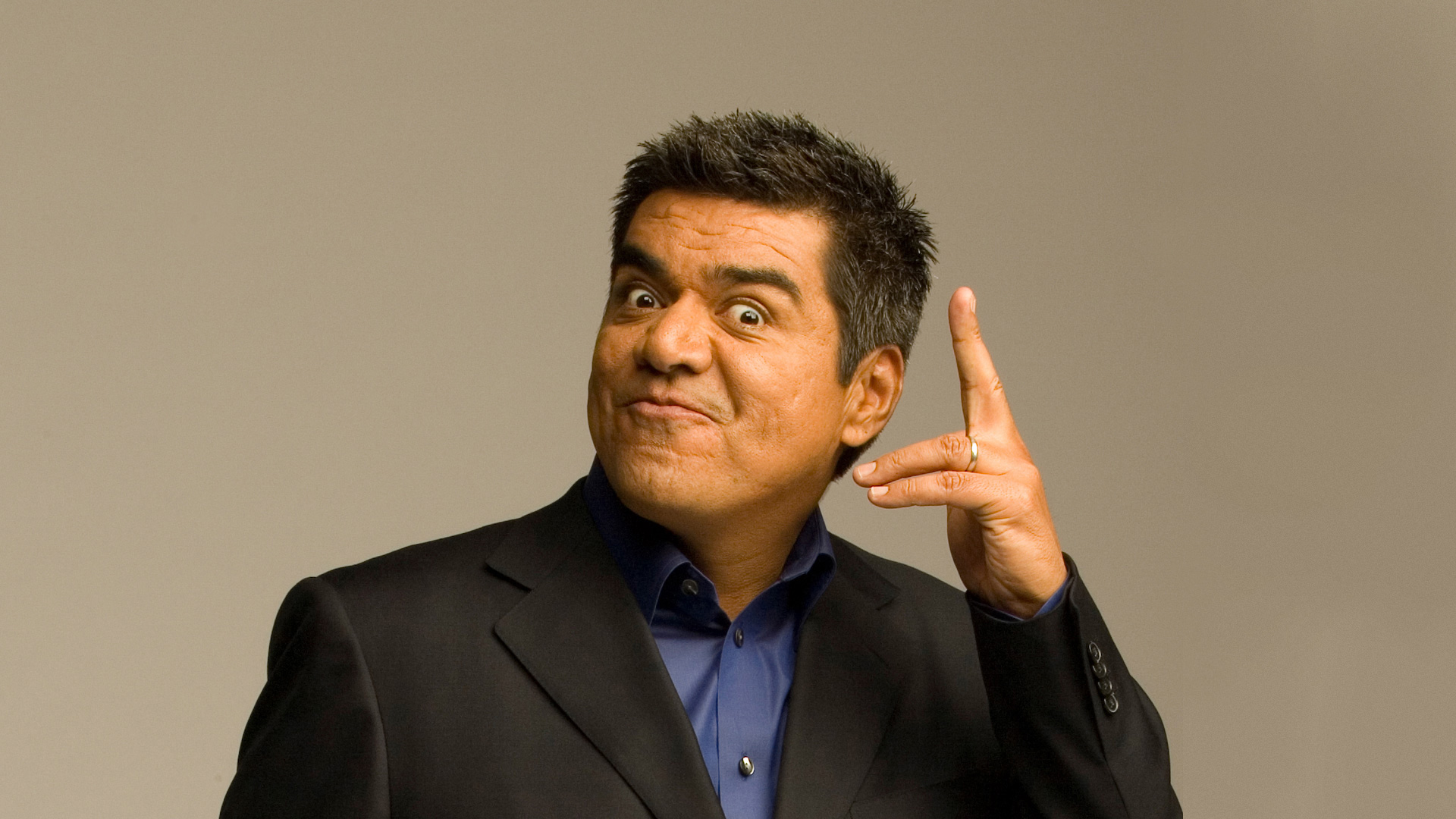 VOTE NOW! Is this Funny or Offensive?
Posted in:
Lopez Goes Jamon
February 9th, 2017 – Stand up comic, George Lopez, didn't pull any punchlines at a recent performance at Phoenix's Celebrity Theater. The star of a new self-titled sitcom on TV Land, Lopez, appeared to draw the ire of one woman in the front row after he dropped the following jab during his set: 
"There are only two rules in the Latino family — don't marry somebody black, and don't park in front of our house."
The remark was met with raucous laughter but one woman in the audience seemed to object and stood up making an obscene gesture, catching Lopez' attention. The jokes stopped when Lopez began tearing into the woman who, in Lopez' mind, was disrupting his performance. The star got downright hostile towards the woman and her party, yelling:
"I'm talking, bitch. You paid to see a show. Sit your ass down. You can't take a joke, you're in the wrong motherf**king place. Sit your f**king ass down or get the f*ck out of here!"
Known for his unabashed style and abundant pride in his Mexican heritage, Lopez often plays with racial stereotypes in his comedy. Lopez was not in a sporting mood that evening and wouldn't continue his routine until the woman and her guests were removed from the theater. 
The colorful outburst was captured on video by fans and made the rounds on social media. Lopez drew his own pushback online from people who may not have found the joke offensive but still felt the comedic actor's treatment of one of his fans was out of line. 
Idc if that lady was White, Black, or purple, the way he responded to her was totally uncalled for. #George Lopez

— ChkoutmyMelodie (@melnel678) February 8, 2017
Remember when George Lopez said he would leave the country if Trump was elected? I do. RT this and remind him. #MAGA pic.twitter.com/ZWkVC2PO5t

— Steve Hirsch (@Stevenwhirsch99) February 8, 2017
The ejected woman called into a local radio program to tell her side of the story where she revealed that she is bi-racial, Black and Mexican. She claimed that she and her friends actually took Lopez' joke in stride and that she was merely objecting to the idea that Blacks and Mexicans shouldn't date.
George Lopez kicked out a fan from his show over the weekend for heckling. She actually called @TinoCochino and told her side of the story. pic.twitter.com/jnKTGakutr

— The New Energy 94.1 (@Energy941SA) February 8, 2017
Despite the expulsion, the woman says she's still a Lopez fan. In an interview with a local news reporter a friend of the expelled woman, Juan Quezada, revealed: 
"We're really not mad at George Lopez, but we think he owes an apology at least, you know. We sat up front and paid all that money."
A rep for George Lopez hasn't issued a statement or responded to news sites running the story as of Thursday.
Was Lopez's joke Funny or Offensive? Vota y comment ahora!