Radio Station Bans 'Baby, It's Cold Outside,' Supporting 'Me Too'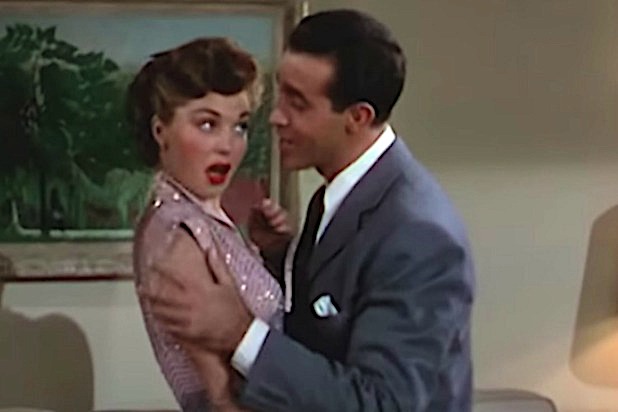 VOTE NOW! Is this Funny or Offensive?
Posted in:
Baby, It Really Can't Stay
December 4th, 2018 – A radio station in Cleveland won't be gifting "Baby, It's Cold Outside" to its listeners this holiday season. Star 102, WDOK-FM, which calls itself "Cleveland's Christmas station," announced in a blog post last week that it will be pulling the Christmas classic. Despite many years on rotation, the "#Me Too" movement has changed the station's perspective on the song.
Eyebrows have been raised about the duet prior to the movement, with Urban Dictionary labeling it the "Christmas Date Rape Song" back in 2006. That was the same year Tarana Burke, a social activist and community organizer, began using the phrase "Me Too" to bring attention to sexual harassment and assault.
"A Christmas song that is sung by Bing Crosby and Doris Day. It is called the Christmas Date Rape song because it is a little sketchy," the Urban Dictionary entry reads. 
Star 102 has found the song more than a little sketchy. Radio hosts at the station acknowledged that many listeners will think that they are giving in to the "Me Too" movement – full of people who are simply easily offended. But they remain certain that even without the campaign, they would have reached the same conclusion.
"People might say, 'oh, enough with that #MeToo,' but if you really put that aside and listen to the lyrics, it's not something I would want my daughter to be in that kind of a situation," midday host Desiray told Cleveland's Fox 8. "The tune might be catchy, but let's maybe not promote that sort of an idea."
Fellow host Glenn Anderson agreed while writing the blog post explaining the decision.
"Now, I do realize that when the song was written in 1944, it was a different time, but now while reading it, it seems very manipulative and wrong. The world we live in is extra sensitive now, and people get easily offended, but in a world where #MeToo has finally given women the voice they deserve, the song has no place." 
Anderson also included some of the process involved in making the final decision. He deems listeners the "Christmas Executive Officer," and claims that they were the ones who said the song was no longer appropriate.
"We used to play the song 'Baby It's Cold Outside,' but you're the Christmas Executive Officer at Star 102 and you told us it's no longer appropriate. I gotta be honest, I didn't understand why the lyrics were so bad…Until I read them."
The lyrics were originally written by "Guys and Dolls" writer Frank Loesser, and countless artists have sung
"Say, what's in this drink?" 

"Mind if I move in closer? What's the sense in hurtin' my pride?"

"The answer is no."

"But baby, it's cold outside."
While many music fans have applauded the station's decision, others continue to slam the hosts for being too sensitive and asked them to "grow a pair of snowballs." Since the November 27th, announcement, every Facebook post is filled with comments mocking the stations for banning the Christmas classic.
Do you think Cleveland's Star 102 made the right decision in axing "Baby, It's Cold Outside?" Do you think the song should still be considered a classic in the post-Me Too era?