ABC Cancels 'Roseanne' After Racist Twitter Joke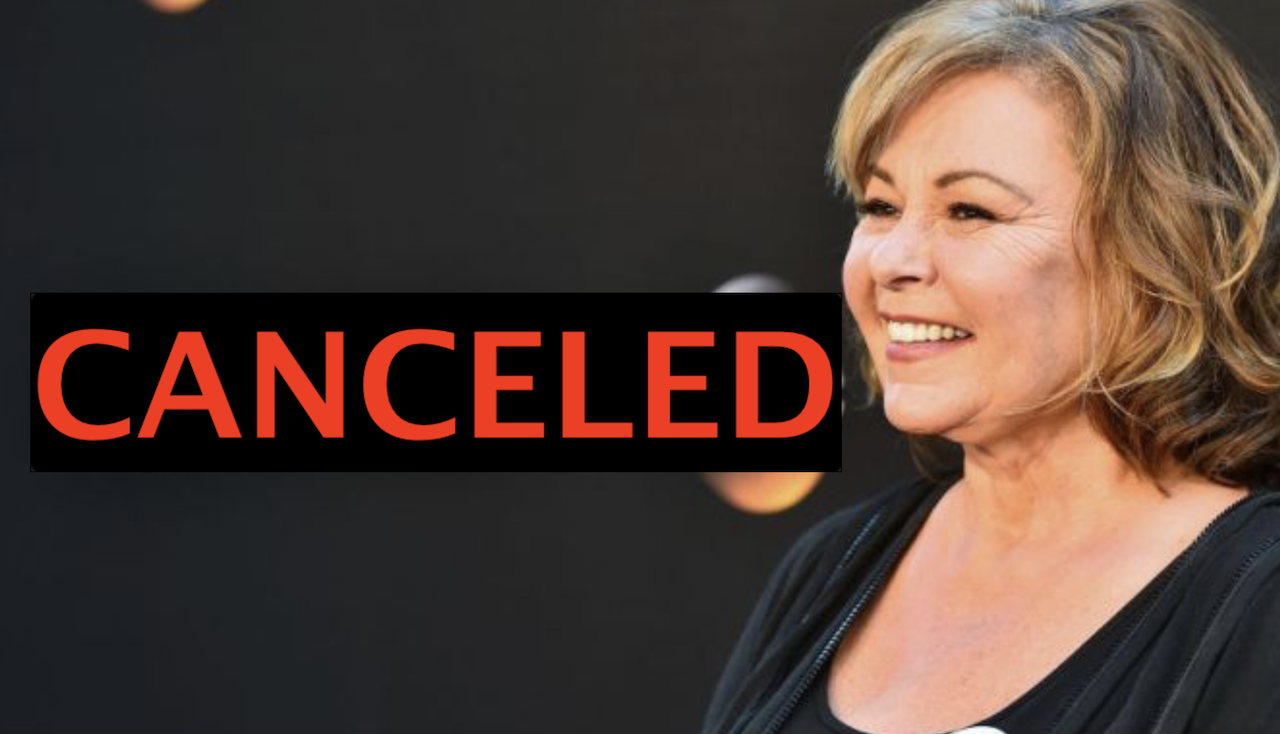 VOTE NOW! Is this Funny or Offensive?
Posted in:
Domestic Goddess Dethroned
May 29th, 2018 – Roseanne Barr has apologized after tweeting racist comments about former Obama aide Valerie Jarrett, but ABC finally took a stand and announced her show's cancellation. The comedian has gone on many a controversial tweet storms but, much like our current president, she doesn't always apologize when her feet get held to the fire.
But the reactions on Twitter were much stronger today as she quickly became the top trending topic. People not only held her feet to the fire but brought them straight to ABC and the companies who advertise on the network.
Barr has since removed the tweet, but screenshots continue to pop up across the Internet. The initial tweet seemed to be in response to another conspiracy about the CIA spying on French presidential candidates. Fellow conspiracy-prone Twitter users began throwing out former Obama aides' names to the mix, and that's when Barr decided to degrade Jarrett.
"Muslim brotherhood & planet of the apes had a baby=vj," she wrote early Tuesday morning. 
ABC's president issued a statement following a flood of condemnation.
"Roseanne's Twitter statement is abhorrent, repugnant and inconsistent with our values, and we have decided to cancel her show," ABC Entertainment President Channing Dungey said in a statement.
Initially Barr fell back on the tried and true "just joking" defense when CNN reporter Andrew Kaczynski questioned how long ABC could ignore the comic's statements.

It's a joke-

— Roseanne Barr (@therealroseanne) May 29, 2018
Kaczynski was joined by thousands of other people asking the network, which has already begun production on season two of Roseanne, when they will stand up to the outrageous, racist comments.
Hey @ABC, Roseanne Barr compared Valerie Jarrett to an ape. There is no apology she can make that justifies @ABC turning a blind eye to this bigotry by airing another second of her show.
Even in the Age of Trump, there are red lines that can never be crossed. This is one.

— Joe Scarborough (@JoeNBC) May 29, 2018
Potato salad with raisins is in "bad taste."

Your "joke" was straight up racist, and your bigotry is a pattern.

It's a pattern @ABCNetwork willfully greenlit because bigotry pays.

Shame on you, ABC. This apology you forced doesn't cut it. https://t.co/Lu6qLAn9yW

— Brittany Packnett (@MsPackyetti) May 29, 2018
if i may: perhaps a more important story with Roseanne isn't what she's saying, because this is what she's done for awhile….it's about ABC's silence on this.

— Sopan Deb (@SopanDeb) May 29, 2018
Barr released an apology saying the joke was in bad taste and that she would be leaving the social media platform.
I apologize. I am now leaving Twitter.

— Roseanne Barr (@therealroseanne) May 29, 2018
I apologize to Valerie Jarrett and to all Americans. I am truly sorry for making a bad joke about her politics and her looks. I should have known better. Forgive me-my joke was in bad taste.

— Roseanne Barr (@therealroseanne) May 29, 2018
Jarrett has long been a target of right-wing conspiracy theorist who believe she tried to make the United States a more Islamic country. So far, she has declined to comment on the incident, but those who have personal and professional relationships with her have had plenty to say. Former White House colleague David Axelrod told Politico:
"I'm proud of Valerie and the extraordinary life and contributions she's made. Can anyone say the same about that tweet? It brands itself."
Before ABC made the official cancellation announcement, some members of the creative team had already spoken out. Wanda Sykes, a consulting producer on the show, tweeted that she wouldn't be returning for season two, and Sara Gilbert, who plays Darlene expressed her disappointment in the tweet.
I will not be returning to @RoseanneOnABC.

— Wanda Sykes (@iamwandasykes) May 29, 2018
Roseanne's recent comments about Valerie Jarrett, and so much more, are abhorrent and do not reflect the beliefs of our cast and crew or anyone associated with our show. I am disappointed in her actions to say the least.

— sara gilbert (@THEsaragilbert) May 29, 2018