New York Daily News Blesses Trump with Biblical Cover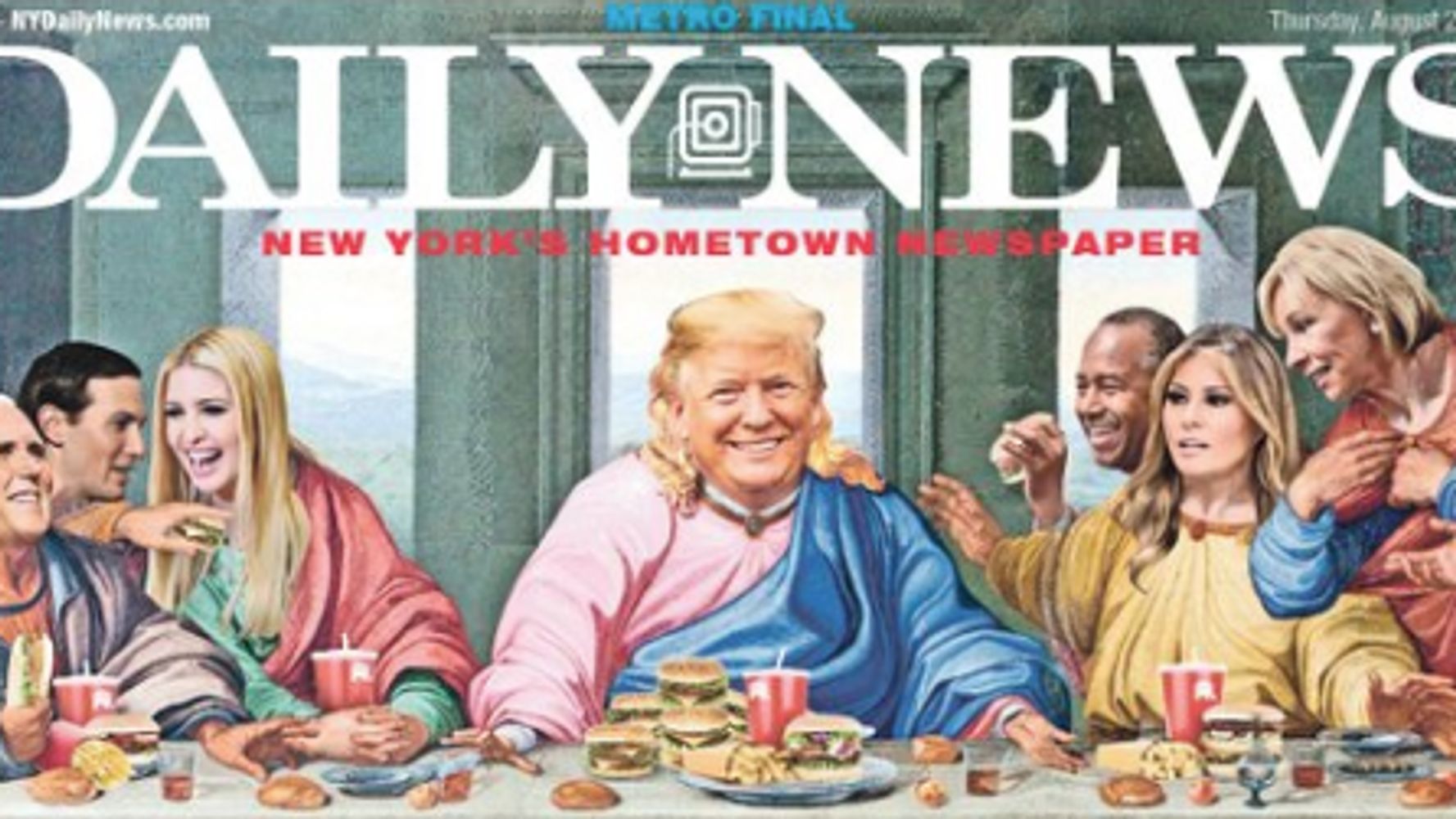 VOTE NOW! Is this Funny or Offensive?
Posted in:
King of the News
August 22nd, 2019 – The New York Daily News didn't miss the opportunity to paint President Donald Trump into a version of Leonardo Da Vinci's famed depiction of The Last Supper. The cover story followed Trump's thanking of a right-wing conspiracy theorist for likening him to the "king of Israel."
The conspiracy theorist whom Trump tweeted said that Jewish people consider the US President to be the "second coming of God" and the "King of Israel."
The front page also features images of Ivanka and Melania Trump, Jared Kushner, VP Mike Pence, Housing and Urban Development Secretary Ben Carson and Education Secretary Betsy DeVos accompanied by the headline, "The Last Whopper."
….like he's the King of Israel. They love him like he is the second coming of God…But American Jews don't know him or like him. They don't even know what they're doing or saying anymore. It makes no sense! But that's OK, if he keeps doing what he's doing, he's good for…..

— Donald J. Trump (@realDonaldTrump) August 21, 2019
Trump declares himself 'the chosen one' https://t.co/GBIwnJDVky #KingOfTheJews pic.twitter.com/gURVSnUTy6

— New York Daily News (@NYDailyNews) August 22, 2019
Do you think the New York Daily News front page is Funny or Offensive?