The 10 Most Controversial Oscar Moments Ever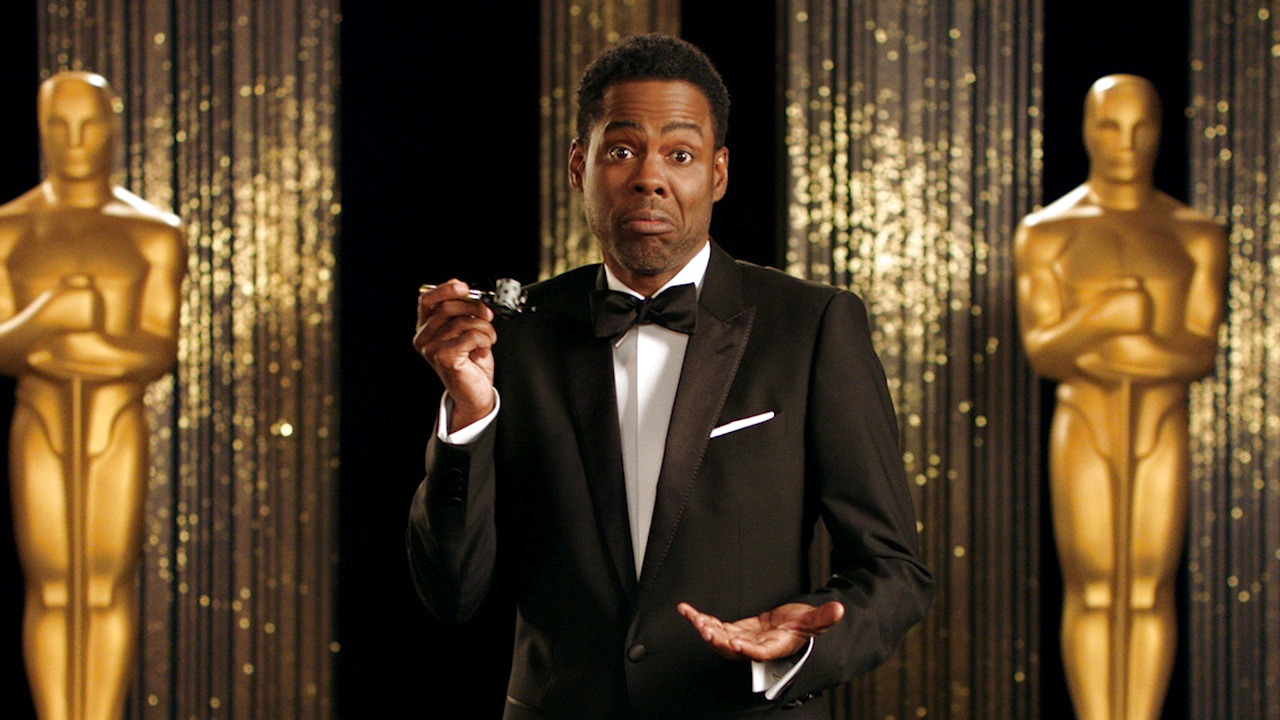 VOTE NOW! Is this Funny or Offensive?
Posted in:
And The Oscar Goes To…Offensive Hosts And The Jokes They Tell…
February 24th, 2017 – This Sunday it may rain in Los Angeles, Donald Trump may get mad at Meryl Streep and Hidden Fences (wait, that's not right) may win Best Picture. It's the Oscars. Anything can potentially happen, but we feel confident predicting that there will surely be controversial jokes that virally make the rounds online.
Jimmy Kimmel will host the 89th Academy Awards ceremony and is set to make some waves if we're basing that prediction on the current political climate and on his past hosting gigs. He received backlash for a couple jokes he made last year while hosting the Emmys. People got riled up when he pretended Bill Cosby (who is set to stand trial for aggravated indecent assault later this year) was walking on stage to present an award and when he jokingly said that the show Transparent was "born a drama, but it identifies as a comedy."
It's easy to remember the offensive, politically incorrect jokes from recent years but take a look back over the decades and you'll find plenty of material. We've rounded up 10 controversial Oscar jokes and stunts from Hollywood's biggest night.
-Bob Hope in 1955-
The Oscars were first televised in 1953, but this dark quip made it to the airwaves in 1955 from Bob Hope (host of the show 19 times).
"The winners will take home an Oscar. The losers will all be presented with monogramed do-it-yourself suicide kits."
-Bob Hope in 1960-
Five years later, the star made another appearance hosting and cracked a joke that would likely get a lot of reaction today, too.
"There's a lot of pictures half shot. One Western picture is hung up and it's quite a situation. There's 150 Indians crouched behind a boulder at Corganville, and no one has told them that John Wayne isn't coming."
-Robin Williams in 1986-
Hosting alongside Jane Fonda and Alan Alda, Williams showcased his skills as an impressionist. However, when it came to voicing people of the Philippines viewers weren't too happy with his take.
Jane Fonda: Special hello and congratulations to the people of the Philippines!
Robin Williams (in mock accent): Come on down, some of these shoes have never been worn, come on down. You come on down you get two pairs of shoes and one black bra free, come on down.
-Whoopi Goldberg in 2002-
A constant talking point for the Oscars is race and the Academy's trouble with nominating diverse actors. That year, Goldberg made a joke driving that point home.
"Can you believe this year? Can you believe this campaign? So much mud has been thrown this year all the nominees look black."
-Steve Martin in 2003-
In an attempt to give a shoutout to smaller, indie movies, Martin ended up getting some shouts back from this joke.
"There were smaller movies this year. There was a movie called Secretary about a woman who is humiliated by her boss and is spanked and has to crawl on her knees and carries manila folders in her teeth. And they say there are no parts for women."
-Seth MacFarlane in 2013-
The Family Guy creator has appeared on many "best" and "worst" lists for Oscar hosts. Staying true to form he took aim at Rihanna but many thought jokes about abuse are off limits.
"[Django Unchained] is the story of a man fighting to get back his woman, who's been subjected to unthinkable violence. Or as Chris Brown and Rihanna call it, a date movie."
-Seth MacFarlane in 2013, again-
What lead a lot of reviews of MacFarlane's hosting gig was his "We Saw Your Boobs" opening number. He was thorough in his listing of actresses who bared it all, but the question was should he have been? 

-Chris Rock in 2016-
Trending the weeks before and the night of the 2016 Oscars was #OscarsSoWhite, and Rock spent plenty of time diving into that topic during his opening monologue. While he received plenty of praise for his work that night, the following bit received some backlash after people pointed out that there were plenty of real things black people were protesting this year, too (bringing up police violence and the Flint water crisis).
"Why are we protesting this Oscars? It's the 88th Academy Awards, which means this 'no black nominees' thing happened at least 71 other times. You got to figure that it happened in the '50s, in the '60s. One of those years, Sidney [Poitier] didn't put out a movie. I'm sure there were no black nominees some of those years, say '62 or '63. Black people did not protest. Why? Because we had real things to protest at the time. We were too busy being raped and lynched to care about who won best cinematography. When your grandmother's swinging from a tree, it's really hard to care about best documentary foreign short."
-Chris Rock in 2016, again-
Give Rock a few beats and he was able to make the "Blue Lives Matter" crowd angry, too.
"This year, things are going to be a little different. This year, in the 'In Memoriam' package, it's just going to be black people that were shot by the cops on their way to the movies … yes I said it!"
-Ricky Gervais in 2011-
Okay, this hosting gig was at the Golden Globes, but Gervais is perhaps the biggest button-pusher of them all. And he's mentioned before that he'd like to host the Oscars, so maybe this is a taste of what we'd get with him as the MC.
"Also not nominated, I Love You Phillip Morris. Jim Carrey and Ewan McGregor, two heterosexual actors pretending to be gay. So the complete opposite of some famous Scientologists, then. My lawyers helped with that joke."
What Oscar jokes from the past have crossed a line for you? What are you hoping to see from Jimmy Kimmel this year?