Funny 𝘢𝘯𝘥 Offensive: The Biggest Stories From 2020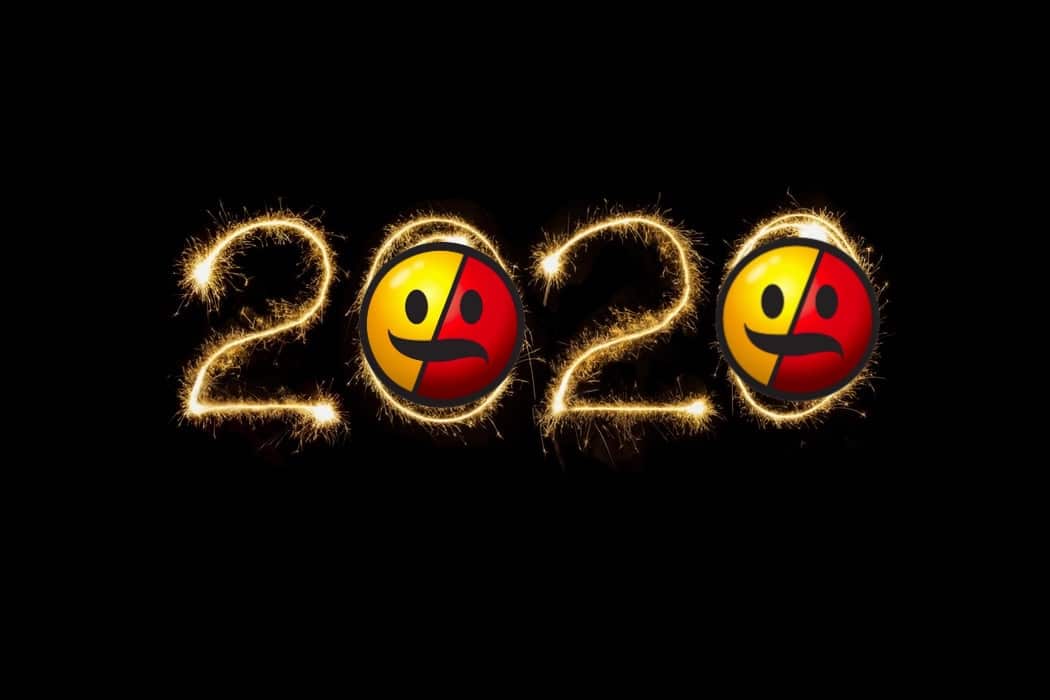 VOTE NOW! Is this Funny or Offensive?
Posted in:
December 29th, 2020 – What a year, to put it ever, ever, ever so lightly. Before we dive into a what will hopefully be a slightly better year, we've decided to army crawl our way back through 2020 to see which stories made the biggest impact in our community.
On top of a global pandemic, our country saw a new civil rights movement, a conspiracy-filled presidential election, and, on a much lighter note, we saw Tiger King about a million times. Remember March?
With the world operating from unfamiliar territory, we saw pivots from just about everyone, and that allowed for the humor and outrage machine to keep on ticking despite any lockdowns. From "social context" warnings in front of Gone With the Wind and Blazing Saddles to drive-thru strip shows, 2020 gave us plenty to discuss.
Take a look back at some of our biggest stories, and let us know what stood out to you the most!
10: TWITTER SUSPENDS COMEDIAN JABOUKIE YOUNG-WHITE AFTER NSFW JOE BIDEN TWEET
"BREAKING: Joe Biden is not DEAD. He just getting some dick. We've all been there cnn.com," he tweeted as CNN.
9: TEENS ON TIKTOK ARE DRESSING LIKE OLD LADIES IN MASKS TO BUY ALCOHOL
"One video, which previously had over 2 million views, showed a group of girls having a little dance party as they prepped their friend for the aging process. After the 7-Eleven employee finished the transaction, the teen then put some high school theater work into action as she slowly waddled back to the car."
8: BLAZING SADDLES GETS 'SOCIAL CONTEXT' INTRO TREATMENT FROM HBO MAX
"The move comes after HBO Max added a similar pre-film intro to Gone With the Wind. Initially, the company pulled the film in early June following protests over the murder of George Floyd and ensuing outcry against police brutality. Weeks later, HBO Max put it back in rotation with Stewart also providing context for the 1939 film."
"Last Wednesday, the actor announced she would no longer voice the character of Missy Foreman-Greenwald, a young mixed-race girl on the animated comedy Big Mouth. She characterized her decision to take on the role as 'an example of white privilege' and went on to say that she will continue to uncover racism in her actions."
6: THE HISTORY OF 'KAREN' AS SHE CALLS THE MANAGER AND THE POLICE
"Over the years, however, funny pictures and standup bits turned into something more serious as more and more problematic (at best) and dangerous (at worst) incidents started to be documented on cell phones and then shared widely online."
5: STRIP CLUB OFFERING DRIVE-THRU SHOWS DESPITE CORONAVIRUS SHUTDOWN
"We're going to offer drive-up window strip shows," Carlson said. "Guests can drive up to the front door and we're going to have dancers separate by the 6-foot separation rule and they can enjoy a totally nude show right from the seat of their car."
4: LAND O'LAKES REMOVES NATIVE AMERICAN WOMAN FROM BUTTER PACKAGING
"The new packaging will now read 'Farmer-Owned Since 1921,' and some products will also include 'Proud to be Farmer-Owned: As a farmer-owned co-op, we stand together to bring you the very best in dairy.' Mia, who wore a brown fringed dress and feather headband will be replaced with actual farmers in the co-op."
3: INTERNET RAILS AGAINST STEVE IRWIN "MY PLANS/2020" JOKE
"While some disapproving responses had an air of playfulness baked in, the sentiment was still that a Steve Irwin death joke isn't funny. And, according to one person, South Park has the calculation on when a joke about his death won't be 'too soon.'"
2: TIGER KING: 25 TWEETS ABOUT THE NETFLIX HIT THAT'S TAKEN OVER OUR LIVES
"Me explaining #TigerKing to my mom:
There's a magician, meth head, tiger tamer, country singer, gay polygamist, an Alex Jones type but with live tigers in his videos, and presidential/gubernatorial candidate.
Mom: that's too many people to track
Me: oh that's just one guy"
"As pundits laid out the political stakes, Judd Apatow framed our cultural perspective. The comedian tweeted a FOO-centric thought saying: Tonight will reveal where we all think the line is comedically."